If there's one thing that should be on most Canadians' wish lists this Black Friday, it's a quality pair of winter boots. We need them to make it through the harsh coming months that Mother Nature has in store for us, but more practical purchases like boots (and jackets, to be honest) tend to get lost in the shuffle.
But we're here to help. With all the excitement surrounding things like laptops, TVs, video game consoles and designer handbags, there are a few shoe sales you absolutely HAVE to check out. Trust me, your chilly feet – and your wallet – will thank you. So without further ado, here are the best Black Friday deals on boots.
Up to 25% off Black Friday Sale @ Sorel Footwear

If there's one brand that's synonymous with Canadian winters, I'd say it's Sorel. In my house, at least, we call just about any heavy-duty boots "Sorels," whether they're from the famous label or not. Well, now you can add a real pair to your winter wardrobe, because their Black Friday Soirée is officially here! Styles for women, men and kids are now 25% off, and absolutely ALL orders should ship across Canada for free.
These deals are available online until Dec. 2 at 11:45 PM PST. The occasional exclusions apply, but otherwise, you can fill your cart – and your closet. I know they don't exactly scream "winter," but all I want to do is get a pair of these Cate Cut-Out Booties on my feet as soon as humanly possible. A pair can be MINE for $150 instead of the usual $200, and you know I'll probably need a snow-proof pair to go with them ...
15% off Full-Price Styles @ UGG Canada
A true sale on UGG boots is incredibly rare, so I was pumped when I logged onto their Canadian website a little while ago and saw that they're running a Black Friday Sale! Regardless of where you stand on the whole UGG debate, you can't deny that these things are comfortable – no matter how some of them might look.
For your little mini-me, I spotted the cutest Nolen Boots. They practically look (and probably feel) like slippers, and I can't imagine anything sweeter in your holiday photos. Each pair is marked down to $63.75 from $75, and the only thing that really beats them is how much you can save on these Women's Adirondack III Boots. I'm partial to the chestnut-coloured ones, and they're now $250.75 from $295!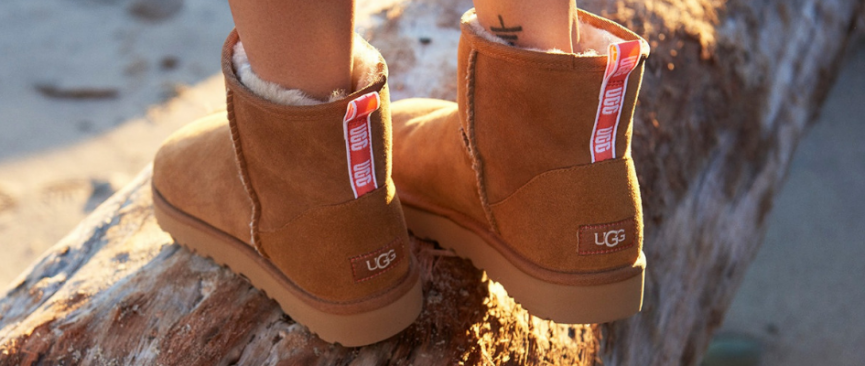 25% off Winter Boots @ Columbia Sportswear
Columbia started their Black Friday Sale for 2019 almost a week before the big day. And while I've loved having a little extra time to narrow down exactly which jacket I want to buy, it does mean that things are getting a little dicey. Sizes are already starting to sell out online, and if you don't hurry, yours might not be left!
While they do have select Doorbusters for 50% off, you sadly won't find any winter boots at half-price. However, you can't be too disappointed, because some are still marked down! After a quick look, I spotted these mid-calf Women's Minx Mid III Boots for $30 off, and there are plenty more deals where that came from. If you spend at least $150 during this sale, enter the code HOLIDAY at checkout ... if you want free delivery.
Up to 50% off Black Friday Event @ SoftMoc Canada
If you can't decide between brands like Timberland, Kamik and UGG just yet, why not head to a place that has them ALL on sale? That's exactly what you'll find at SoftMoc during their Black Friday Event, and get this: select styles are up to 50% off! These are easily some of the best deals I've seen all week, and I'll never pass up a chance to buy something as heavy-duty as these Cougar Women's Creek Lace-Up Boots for $30 off.
Over in the men's department, it looks like winter boots start at $94.99 for winter boots, but prices get much lower if you're shopping for fall styles. And I may have just found one of the steepest discounts of all. I've never actually heard of this brand, but they have Godik Men's Yan Camel Waterproof Boots for $94.99, down from the original $189.99! Sizes 10 and 12 are still in stock, and remember that all orders ship FREE!
20% off Sitewide @ BOGS Canada
Let me tell you, it feels like it's been ages since BOGS has held any kind of sale. I've been counting down the days until Black Friday, just because I knew they had to run something. And now that I've seen everything they have in store for this year's Black Friday Sale, I can honestly say they really don't disappoint.
BOGS is known for their waterproof fabrics and practical designs, and they have the perfect styles to keep your feet dry, warm and comfortable no matter what kind of slush and snow our Canadian winters can throw at us. If you, for instance, want to pick up a pair of these Classic Handles Kids' Insulated Boots, just enter the promo code CYBER20 at checkout before Dec. 2 at 11:59 PM PST to receive 20% off.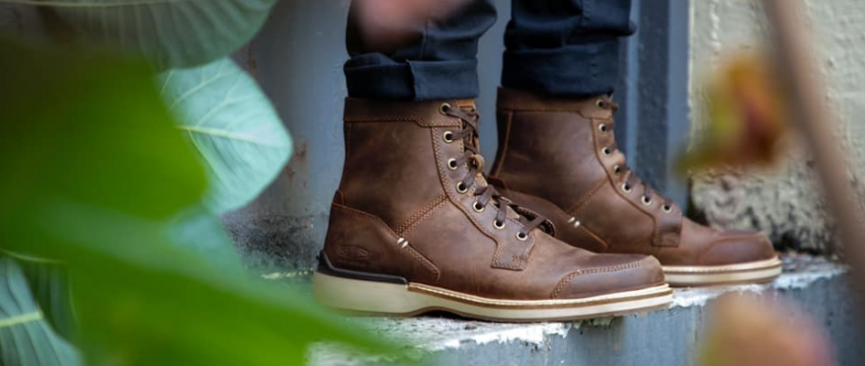 Black Friday Sale Winter Boots from $35.99 @ Crocs Canada
Okay, I'll admit that Crocs doesn't exactly make a ton of winter boots. However, there's no way you can skip their Black Friday Sale this year. After all, just about everything sitewide is at least 40% off, and that includes winter boots. You may have to filter the sale items down a bit, but trust me, they exist and are worth the effort.
For the kids, you can pick up these Crocband LodgePoint Boots at $38.99 a pair, instead of the usual $64.99. Just make sure you act FAST, because most sizes are already sold out! Shipping is free when you spend at least $54.99, and you should definitely check out the Doorbusters before you finalize what's in your cart.
Up to 25% off Black Friday Sale @ Hunter Boots
When somebody mentions Hunter, the first thing I think of is their rain boots. They're probably the most iconic rubber boots on the market, and I adore the pair of their Chelsea boots I've had for the past year. You'll mostly see rainy-day gear marked down during this year's Black Friday Sale, but it's worth noting that Hunter also makes more heavy-duty boots, which are usually listed as insulated or snow boots on their site.
While the winter boot selection is incredibly limited (and it doesn't look like they currently make or sell any to fit children), I did manage to find these men's Balmoral Combat Boots on clearance for less than half-price. They're now just $170 from $355. And hey, rain boots can be winterized if you add boot socks!

40% off Black Friday Sale @ Naturalizer Canada
You know Naturalizer always brings the deals whenever there's a long weekend or holiday to celebrate. Well, they pull out all the stops for Black Friday, and they just announced that practically everything they sell is 40% off! When you go to shop, just make sure you enter the promo code GOTIME at checkout. When you do, you'll score that 40% discount and FREE shipping, no matter how much (or little) you spend!
I'll just cut to the chase here, because I might have found the deal to end all steals. This promo code also applies to sale items, and that includes these Aqua College Laura Ankle Boots. They're apparently waterproof, so you can wear them when you're out and about this winter. Most sizes are somehow still in stock, and each pair will only cost you $59.99 instead of the original $189! Just make sure you check out by Sunday night.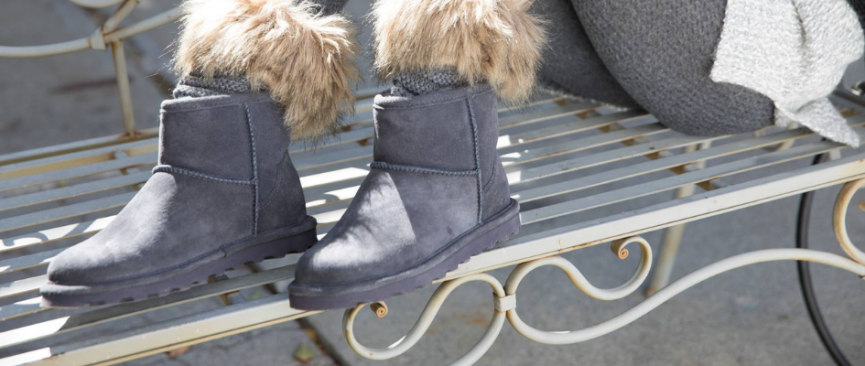 20% off Almost Everything @ DSW Canada
They don't call themselves Designer Shoe Warehouse for nothing! DSW is always the place to find name-brand footwear at bargain prices, but their Black Friday Sale takes things to an entirely new level. For a limited time, almost every pair of regular-price shoes they have in stock is 20% off, and that includes boots!
I know I don't really need a pair of Chelsea Boots, but these Cole Haan Corinee Chelsea Booties are calling my name. They have more than a hundred five-star reviews, and a pair will only cost you $119.99 during this sale. You have until Dec. 1 at 10:30 PM EST to claim these discounts, and all orders will ship FREE.
The exact same deal is happening over at their sister brand, The Shoe Company. There, certain regular-price winter boots for women, men and kids are marked down, and I saw brands like Sorel, Timberland and Columbia in the mix. These Sorel Harlow Chelsea Boots are 25% off and down to $134.97 from $179.96!
Up to 50% off Select Styles @ Browns Shoes

It's been a little while since I've seen a sitewide sale at Browns, but you knew they were probably saving all the deals for Black Friday. There are all kinds of brands included here, and this is one of the few places where you can find Pajar, Dr. Martens, Kodiak and Manitobah Mukluks styles all under the same banner.
I bought these UGG Kesey Boots from Browns about two years ago, and I'll never regret that purchase. I definitely paid out the nose for them, so I wouldn't skip out on this chance to grab a pair of your own for $165.75, instead of the usual $195. And trust me, there are plenty more deals where that came from!
Up to 30% off Kids' Winter Boots @ Carter's Canada
These aren't the best deals I've seen, but (1) I'm always going to let you know when Sorel boots are on sale, and (2) some of the house-brand booties are just way too cute, and I have to mention them. As part of this year's Black Friday Sale, Carter's is marking down everything sitewide by as much as 60% off!
You can basically divide the boots portion of this event into the two categories I mentioned above. Sorel products, like these Snow Commander Winter Boots, are 15% off, while we see much steeper discounts on things from Carter's and OshKosh themselves. I mean, don't you just need these Fox Hiking Boots? They're marked down to $29.40 from $42, and just look at those little faces on the tongues!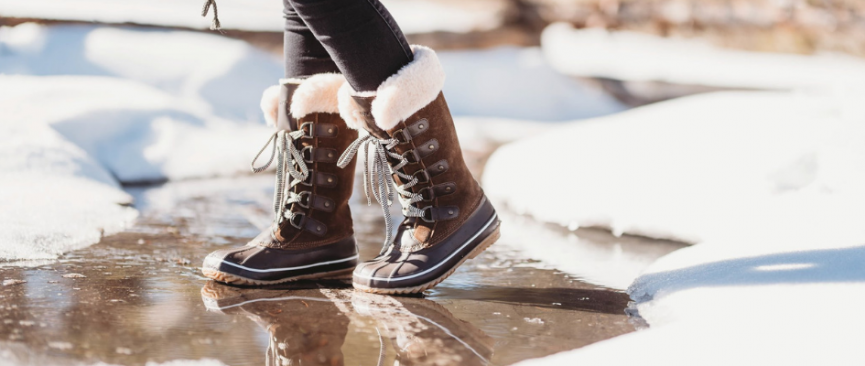 Up to 65% off Black Friday Doorcrashers @ Sport Chek

THIS is one of the sales I've been waiting for all week. It's officially Black Friday at Sport Chek, and more doorcrashers than I can count are up to 65% off in their stores and online. As you might have expected, the steepest discounts are pretty much reserved for clothing and some sporting gear, but there are plenty of shoes and boots for anywhere between 15% and 40% off, including brands like The North Face and Keen.
It's probably one of your best chances to pick up kids' winter boots at a discount, since there are dozens of styles to choose from – and they're at some of the lower prices I've seen. For example, this sky-blue and grey pair of Ripzone Girls' Apollo II Winter Boots is on sale for $41.98 from $69.99!
Blundstone 1313 Chisel Toe Chelsea Boots for $189.98 @ Little Burgundy
Okay, Little Burgundy is running a true Black Friday Sale, where select items (including boots and other footwear from Timberland, Sorel and UGG) are marked down. However, since I know they tend to carry brands that practically never go on sale anywhere else, I figured I'd check out their Blundstone selection first.
I didn't find much, honestly, but I did stumble across this pair of 1313 Chisel Toe Chelsea Boots on clearance for $189.98 (from $230). They've been on sale at Little Burgundy for a while, but this is likely the only place we'll see a deal on Blundstone boots this Black Friday. It looks like all sizes are still in stock, and who cares if these aren't "winter" boots? They're Blundstones! Just add a thick pair of wool socks, and you're good.
We'll update this post as more brands and retailers release their Black Friday deals over the next few days. So if there's a specific style, size or label you have your heart set on, bookmark this page and make sure you check back often! We'll also post the most incredible steals of all on our Facebook page.
Sign up for our newsletter
Never miss a deal from Bargainmoose with our daily newsletter