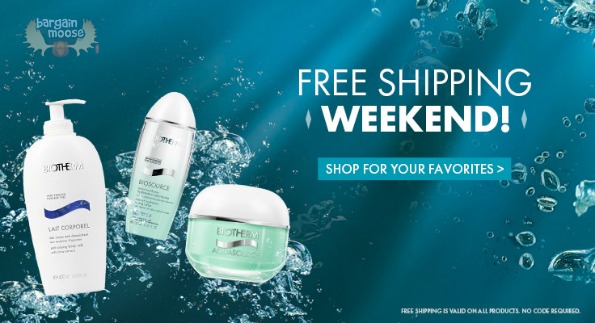 What do I love even more than a great sale? Free shipping! Biotherm is offering free shipping with no minimum on all of their products this weekend.
Normally, you'd get free shipping once you've spent $50, so if there is a single product that you've been wanting, now is the time to get it. Although I haven't used their products in a long while, I was a huge Biotherm fan. I loved how light the moisturizers were and how gentle, yet deep the cleansers were.
I used to use the Aquasource, which has almost all amazing reviews, so you know it must be a good product. It is only $45, which means on a regular day, you'd be $5 short of getting free shipping, and would have to buy something else you might not necessarily have planned for. Now, you can just get it and be done with it!
With every purchase, you'll get two free samples as well, so you can see if Biotherm has any other products that you might love.
For more free shipping deals with no minimum spend, check out our free shipping page!
(Expiry: 27th October 2013)