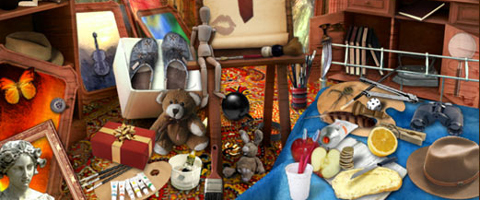 After posting the free game from BigFishGames the other day, I have found another one that is worth mentioning. You can get "Haunted Hotel" for free, in conjunction with Barnes and Noble.
The Haunted Hotel game is worth $6.99, so that's a great little freebie! You must enter your email address, and then BigFishGames will email you a unique coupon code to get the game for free.
Here's a bit of a description of the game:
After crashing his car on the side of the road, a bewildered traveler finds himself checking in to the Haunted Hotel! In Haunted Hotel, you must explore frightful floors full of spooky rooms to find Hidden Objects in creepy crevices.
Gamezebo have done a review of this game, if you'd like to read it.