Now that it's December, stores across the country are already marking down their Christmas gear – and some of the best deals of all are on advent calendars.
So what is an advent calendar?
Essentially, they're calendars used to count down until Christmas. Traditionally, you open a flap every day to reveal a picture, a piece of chocolate or a trinket – but lately they've become even bigger and better.
Over the last few years, toy companies have started coming out with their own advent calendars for kids, and now we've seen everything from a Disney Tsum Tsum Advent Calendar to Little People Advent Calendars.
And while you can still buy chocolate advent calendars in stores, some of the best ones for kids are advent calendars with toys. Since December (and Advent) have already started, almost all kids advent calendars are now on sale – so we figured we'd round up some of the best prices here.
Even though you may have to skip ahead in the countdown, remember that most of these kids advent calendars basically contain an entire playset – so why not get one on sale while you can?
The LEGO Advent Calendars
For the last few years, LEGO has released three advent calendars: a LEGO Star Wars Advent Calendar, a LEGO City Advent Calendar and a LEGO Friends Advent Calendar. Each one comes with 24 days' worth of buildable presents that you can put together at Christmas to create one big scene.
Best Prices for LEGO Advent Calendars:

The Playmobil Advent Calendars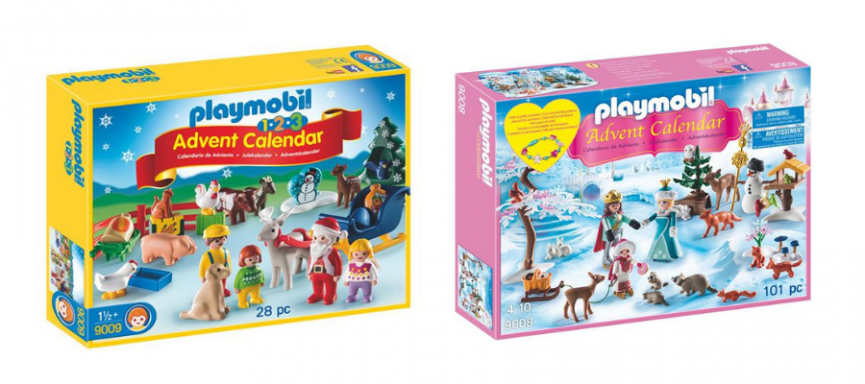 Just like LEGO, Playmobil releases their own buildable advent calendars every year. These tend to be better suited for younger children, and they make a Playmobil 123 Advent Calendar for toddlers.
Best Prices for Playmobil Advent Calendars:

The PAW Patrol Advent Calendar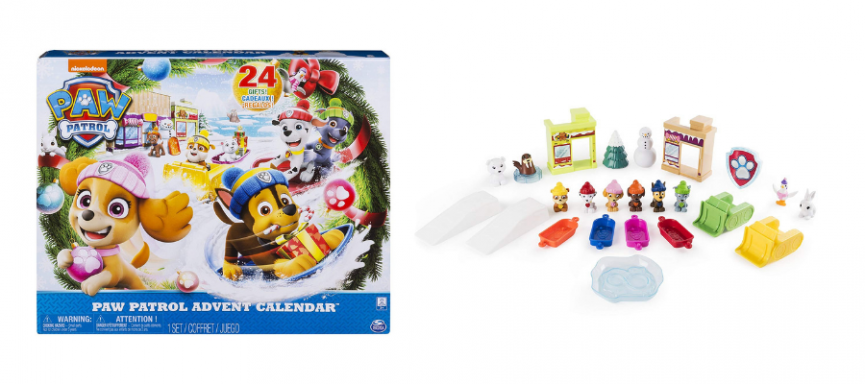 Last year, the PAW Patrol Advent Calendar almost literally flew off the shelves as soon as it was released. This was by far one of the most popular kids advent calendars I've ever seen, and you bet they came out with a new version this year. It's been a little tricky to find in stores, but I tracked it down at Toys R Us Canada and Amazon Canada, both for $19.98 (from $39.99).
The Hot Wheels Advent Calendar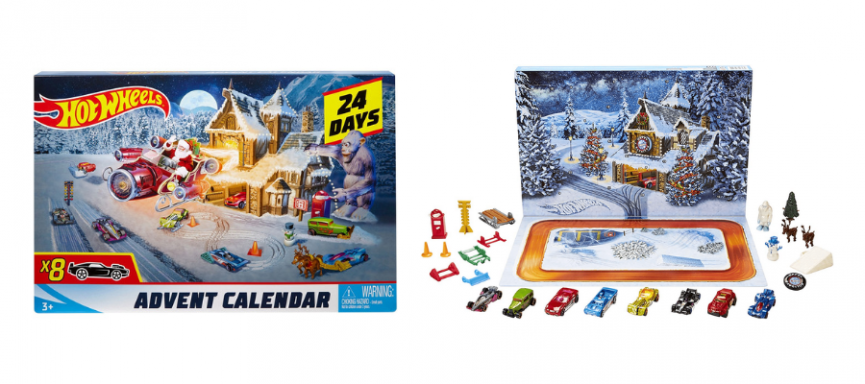 If your kiddo can't get enough Hot Wheels, this is the calendar you need to see. The Hot Wheels Advent Calendar for 2018 is sold out at most toy stores, but it's still at Toys R Us Canada for $19.98, down from $34.99. It includes eight decorated vehicles and 16 accessories, as well as a fold-out playmat your kiddo can play with once everything is opened.
The Melissa & Doug Advent Calendar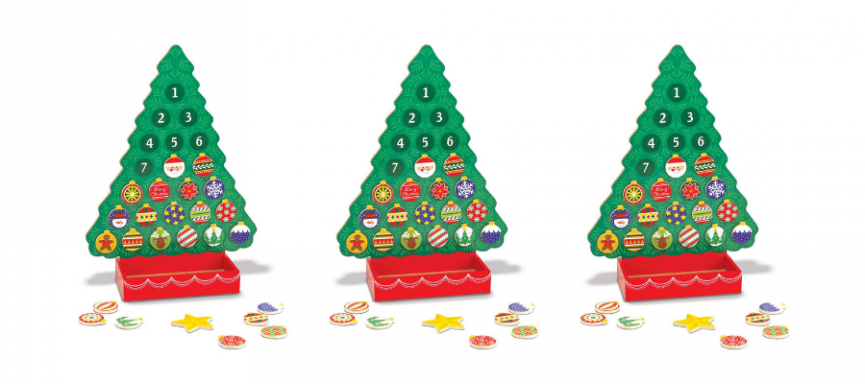 The Melissa & Doug Advent Calendar might be my absolute favourite thing on this list. It's easily the most classic, and your family can reuse it year after year. Each day, you add a new magnetic ornament, including a shining star you can use to top the tree on Christmas. It's been on sale for most of the year, and The Bay and Amazon Canada now have it for $14.99 (from $24.99).
The LOL Surprise Advent Calendar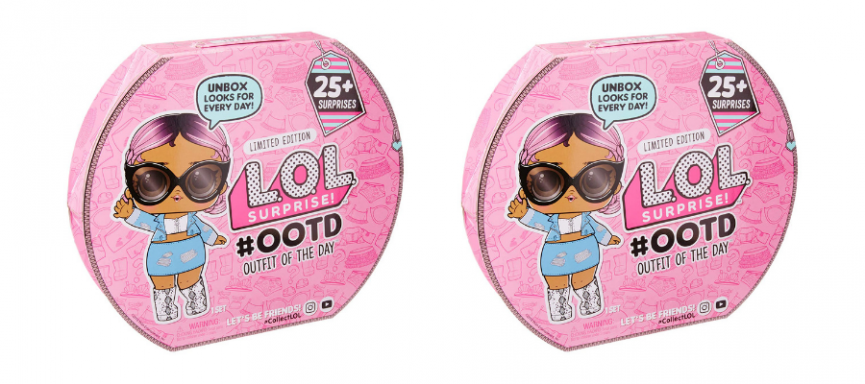 Parents, you knew something like this was coming! This year, LOL Surprise came out with their own advent calendar, called the #OOTD Advent Calendar (which stands for Outfit of the Day). That's because you unwrap 25 surprises in all, including a TON of new outfits for your dolls. It's still full-price at a lot of stores, but Amazon Canada has it for $20.69 from $38.99. And if you're an Amazon Prime member, it's an extra 10% off – which means you can get one for $18.62!