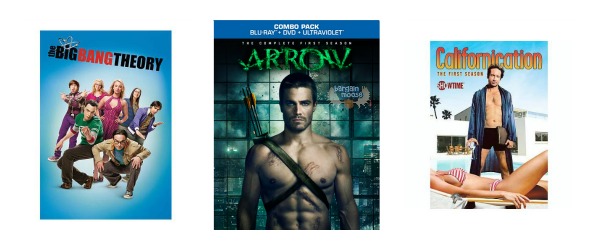 Both Best Buy and Future Shop have a fantastic deal on right now. Buy two TV seasons and get one free. This is a great opportunity for you to stock up on a few seasons of a show you love or have been meaning to watch.
With Summer comes bland TV (mainly). With the exception of True Blood and Orange is the New Black starting new seasons this Summer, there is not usually much else on. And, there is good reason for that considering it is so nice out and you shouldn't really be sitting in front of the tube. But, on rainy days and tired evenings, you do want to have the option to veg in front of the TV. What I also like about DVDs or BluRays of TV seasons is that you can take them with you camping or to the cottage.
The sale is only on select titles but I see a huge range of titles available. One of my favourite shows and a must-see for anyone who hasn't seen it is Dexter. Both places has the first season, second and third season on for $34.99 each. But, here's the kicker - Amazon sells these seasons cheaper than Best Buy and Future Shop but when you add the cost of the three seasons at Amazon versus paying for two seasons at Best Buy or Future Shop with one season free, you get the same price. But, this isn't true for all of the TV series available in this sale, so you might want to price compare with Amazon before you shop to see what is the best deal.
I really want to see the series 24, which Future Shop is selling for $14.99 a season, as compared to Amazon, who sells it for $19.97 a season. This makes Future Shop by far the winner of the price wars, because a total for three seasons would be $29.98 at Future Shop, compared to $59.97 at Amazon.
Both Best Buy and Future Shop will ship on purchases over $20, which could also impact where you might buy your shows since there are shows with prices as low as $11.99 and with Amazon shipping for free at $25 or more, you wouldn't even reach that threshold.
(Expiry: Unknown)