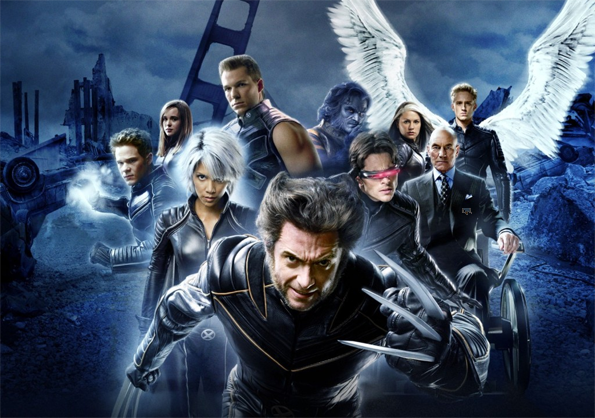 Hey there, my fellow deal hunters! Best Buy currently has a great sale on the X-Men Trilogy Pack on Blu-Ray - it normally retails for $39.99, but you can now pick up this Blu-Ray set for only $14.99 (plus $1.99 shipping). This set currently sells for $39.99 at Future Shop, so you're getting $25 off the regular price! Plus, who doesn't love comic book movies? Even if you're not too familiar with the X-Men characters, these films do a great job of making even first-time viewers familiar with the background of the Marvel X-Men universe. They're fun to watch, and best of all, they're now on Blu-Ray!
This X-Men Trilogy Pack on Blu-Ray comes with the first 3 X-Men movies. I have them on DVD, and I really enjoyed watching them. My older brother, who isn't really a huge fan of Marvel movies, loves the X-Men films. He actually has each of these movies in his DVD collection, so it goes to show you that even those who weren't really fans of the comic book just might enjoy these films.
I used to love the X-Men when I was a child. At first, I was a fan of Batman and Superman (mostly Batman, since the huge Batman Returns marketing blitz was occurring at the time). However, by the time I turned 7, my new favourite Marvel characters were the X-Men. I watched the cartoon every Saturday morning, too! Who doesn't remember this iconic theme song? It was also on an hour before WWF Superstars, so it was a part of my Saturday viewing block. Man, I loved parking myself in front of the TV and just watching it on those weekend mornings.
I've included a brief review of this X-Men Trilogy Pack on Blu-Ray from a satisfied Amazon customer below:
To start with I am not a fan of sci-fi, but this story carries a good sense of personal struggle that is easy to associate with. And, of course, some very cool effects which attract I believe most of the viewers.
Quantities are extremely limited, so get this now before it's gone! Happy hunting, Bargainmoosers!
(Expiry: 14th January 2015)