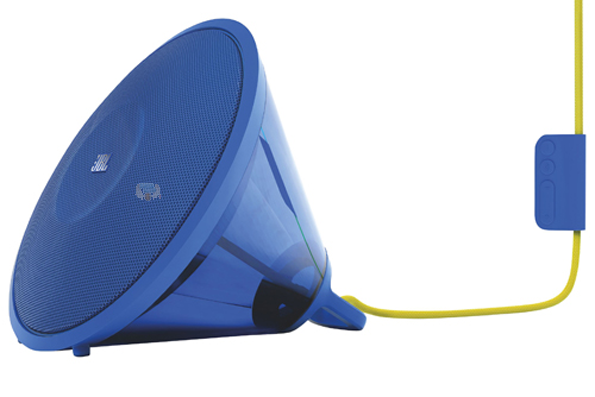 Hey there, my fellow deal hunters! Best Buy currently has an enticing sale on their JBL Spark Wireless Bluetooth Speakers, where you can save $50 off the regular price! Normally retailing for $129.99, you can now buy this JBL Spark Wireless Bluetooth Speaker for $79.99! Another nice bonus is that you'll qualify for free shipping when you order this wireless speaker. Quantities are limited, so take advantage of this deal while it's still available, people!
This JBL Spark Wireless Bluetooth Speaker can provide you with some pulse-pounding base with crystal-clear clarity, thanks to the integrated tuned bass port and high-performance JBL drivers. Due to its unique appearance, you can either hang up this JBL Spark Wireless Bluetooth Speaker, or just have it on a steady surface, like a table. What makes this wireless speaker so great is its ability to easily play music from your bluetooth-compatible device (whether it's an iPhone, tablet, or cell phone). That's what intrigued me about this speaker.
This wireless speaker can be really convenient for many different situations. Whether you're looking for the perfect wireless speaker to mount in your basement, or if you want to crank up some tunes while you're sprucing up your place and put it on a table, this can help accommodate your needs.
If you were to purchase this JBL Spark Wireless Bluetooth Speaker from Amazon's American website, it would cost you $129.95 US. I've included a brief yet interesting review of this speaker from a satisfied Amazon customer below:
Works great! I have always looked for a Bluetooth speaker that is NOT portable. Yeah I said NOT! I don't know anyone that actually uses the portability of speaker when they buy them. Its a waste of money. This is staying in my bathroom plugged in and is hung right near my mirror. The sound is great with the fan and shower going.
Quantities are limited, so check out this deal now! Happy hunting, my fellow deal hunters!
(Expiry: 6th November 2014)