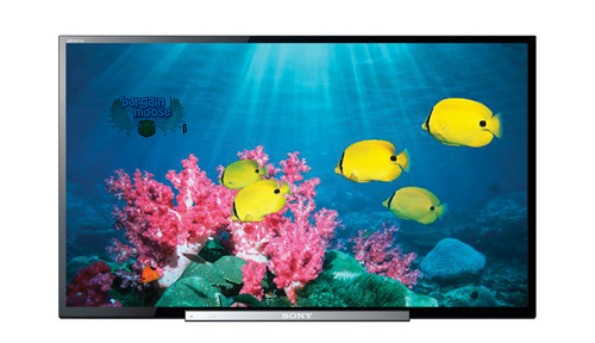 Best Buy Canada currently has an anniversary sale on TVs. Save hundreds of dollars on all the popular brands and models.
Our Sony Bravia TV has been fantastic and it even survived transportation across 1400 miles. The quality is worthy of my BBC Earth collection, but it doesn't make watching old TV shows like M.A.S.H. completely unbearable. I would suggest checking out the Sony BRAVIA 50" 1080p 60Hz LED HDTV (KDL50R450A) that was $899.99 and is now $799.99.
I don't mind going small, either. If I want something on a big screen, I will go to the movies. This Sony BRAVIA 32" 720p 60Hz LED HDTV (KDL32R400A) would suit me just fine and is less than half the price. It is now $329.99, down from $349.99.
Most items that cost $20 or more ship for free.
(Expiry: 17th October 2013)