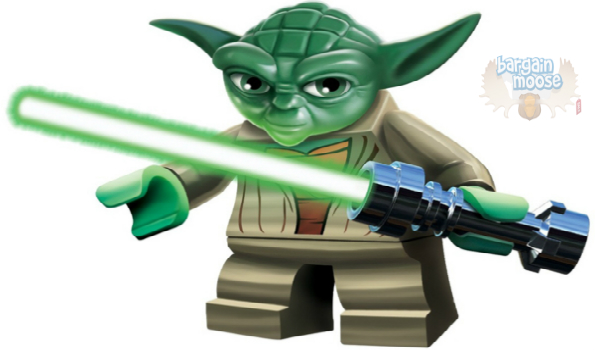 According to Lehigh University the Death Star would cost about $850,000,000,000,000,000 to build. You can build your own Star Wars gear out of LEGO for much cheaper, and get 15% off at Best Buy Canada!
It's not only Star Wars LEGO (sets starting at $12.99) that is on sale. You can also get Chima (starting at $14.99), Friends (starting at $5.99), City (starting at $8.99), The Hobbit (starting at $34.99) and Lord of the Rings LEGO sets (larger sets starting at $74.99). What better way to get your kids ready for the new Star Wars or the upcoming Hobbit movies, or even to get them into past properties like, of course, the original Star Wars or the LotR movies? Even the LotR books would be cooler with LEGO.
I suspect a lot of parents are going to dig these too. I know I can't wait for my boy to be at LEGO-building age. I used to play with these sets all the time as a kid, so having an excuse to drop tons of money on sweet toys is gonna be great. Even if you don't have kids, it can be a great hobby. We spend so much time playing video games and watching shows, that using LEGO as a tactile, physical hobby would be a great idea. It's like the super-awesome version of your grandmother doing puzzles on the kitchen table.
Shipping on orders over $20 is free. Under $20, it depends on what you get and where you are, but a $13 Star Wars LEGO set costs less than $3 to ship to me.
(Expires: 21st June 2013)