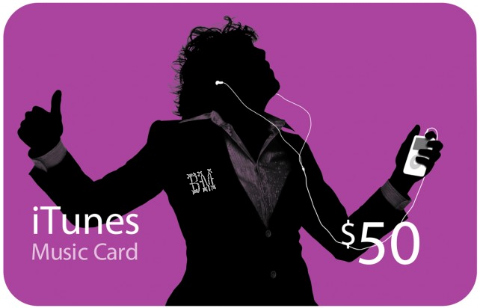 This is a sweet little deal for anyone into buying apps or buying music. Right now Best Buy is offering a $50 iTunes gift card for only $40!
I found this on the last page of my local flyer, and I have read other blogs where it has been found in flyers in the GTA and elsewhere. Rumour has it that in Quebec it is 20% off a $25 card. Would like confirmation on that!
This is an in store only deal.
I buy music and an app or two now and then (and the odd bucket of smurfberries) and 20% off is fantastic - I am so picking one up!
Deal ends the 26th, May 2011.