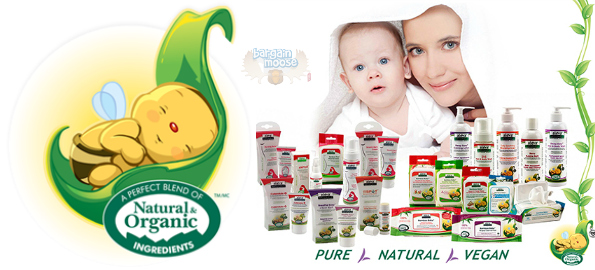 Best Buy Canada is offering $20 off when you purchase two packs of Aleva Naturals Bamboo Baby Wipes (480 count). The Alvera Bamboo Baby Wipes retail for $29.99 each, so when you purchase two packs they price comes down two for $39.99 or approximately $19.99 each.
I price compared this deal with other retailers. Best Buy's sister store has the same offer on right now, so if Best Buy sells out then you can purchase them at Future Shop Canada instead.
As for other retailers, one box of 480 wipes costs $29.98 at Amazon Canada and $24.99 at Babies R Us Canada (free shipping at $25). Well.ca does not sell the 480 packs, but their 240 packs are $14.99. If you times that by two, it is essentially $29.98 for 480 wipes.
These baby wipes are made with unbleached organic bamboo. Bamboo is soft to the touch, so they will not agitate your baby's skin. You may be surprised that these wipes are not white, but beige is the natural colour of bamboo fibres. Now, bamboo is an excellent material for wipes as it contains a natural anti-bacterial agent known as Bamboo Kun. It is also 100% biodegradable so your wipes are good for the environment as well.
Not only are these Aleva Naturals Bamboo Baby Wipes made of organic bamboo, they have also been treated with natural and organic oils. Your baby's skin will enjoy organic aloe vera, certified organic chamomile oil, tea tree oil, natural lavender oil, and natural green tea extracts. Talk about a pampered bottom!
I was looking at reviews for these wipes, and they often get a 5/5 star review on the websites I was looking at. Parents, like the following reviewer, will only use these wipes:
Love these wipes, they smell amazing ... can't go back to the other ones anymore (they all smell fake now). They do a great job and don't leave a rash on my baby's delicate skin. Only drawback is there kind of expensive.
As these wipes are a bit expensive, it is nice to have a deal like this on when you can save on a couple large packs.
Now, if you are busy shopping for baby there is another deal you will want to use. Right now, you can get a BABYBJORN Safe Step for $5 (was $29.99) when you spend $100 or more on VIVA baby products.
Get free shipping on $25 or more.
(Expiry: Unknown)