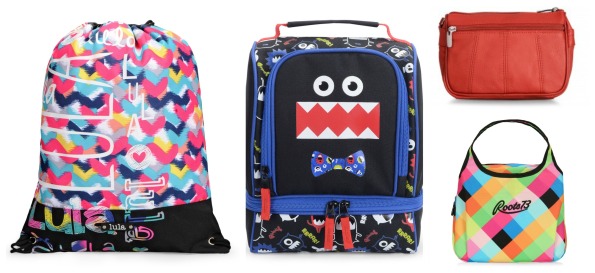 Along with all the other stores that are offering free shipping today, we also have an exclusive coupon code from ShopBentley.com that will score you an additional 10% off and totally free shipping with no minimum purchase. Bentley Canada has items for as low as $2, so with our additional 10% off you could pay as little as $1.80, but the better discounts are on the heavier priced items.
Bentley Canada has quality handbags, back packs, pencil cases, lunch bags and more for men, women and children. I buy my wallets at ShopBentley.com because I truly believe they would survive a war. That's how well they hold up. Through dogs and children, I have learned that sturdy wallets and purses are a must. So an additional 10% off sale prices and free shipping is definitely my cup of tea.
So here is our exclusive coupon code to get you the additional discount:
Coupon code: BARGAINMOOSE1212
Discount: Extra 10% off & free shipping
Expiry: 13th December 2015 @ 11:59 PM EST
I like the Y Crossbody Bag for sure. It was originally $49.99 and is now 60% off, which puts the price down to $19.99. With our additional 10% off you will be left paying just $18 including shipping. This crossbody bag is available in six colours: Beige,Grey, Red, Blue, Black and Green.
The Lula Gym Bag is great for teenagers or adults who hit the gym. I used one of these gym bags through high school and college. It was great for carrying my belongings without adding too much weight to my back. This particular gym bag is on sale for 50% off, which puts the price down to $12.99. With the additional 10% off the price becomes just $11.69.
There are plenty of items in the sale section for you to enjoy, so have a browse through and see what you can find for your family or for yourself. The free shipping aspect is definitely a great bonus. You don't have to worry about how much or how little you spend, either way your purchase will be shipped right to your home for totally free.
You can view all the ShopBentley.com coupon codesin our Bargainmoose forum.