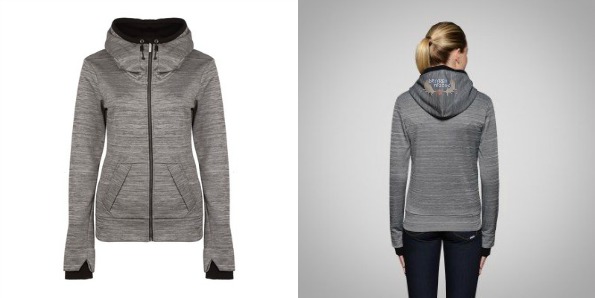 With Black Friday approaching, Shop.ca has so many hot deals on, it can be hard to keep up. We don't want you to miss out on anything, so our savvy bloggers go through each deal, price comparing and making sure you only know about the best of the best. Avigayil told me this Bench Getontop zip thru is an amazing deal and I've even found a more amazing way to make it a super deal.
First of all, today only, Shop.ca has 40% off everything Bench on their site. While that may or may not be remarkable on its own, this includes items already on sale. You will see the extra 40% off in your cart. The zip-thru is regularly $119 and on sale for $59.50. Once you add it to your cart, it comes down to $35.70. That's great!
But... to make it even hotter, you could get two, or get another $15 worth of items, then add on the promo code that you can get off of Facebook by liking Shop.ca. You'll get $20 off $50. What I did is get two of those sweaters - one for me and one for my mom - and I got the extra $20, essentially paying $25.70 for each sweater. It is super easy to get that code, just like them on Facebook and they'll send you the code on the next page. If you already like them, ask a friend or family member to help you out. I also wonder if you unlike them and then like them again if you can get a new code.
If for some freakish reason you can't get the $20 off code, use our exclusive coupon code to get $10 off $50, which is not as good, but still an extra discount.
Just to show you what a simply fantastic deal this is, Bench is selling the same zip-thru for $99.99! You will also have to pay shipping on it, rather than the free shipping that Shop.ca offers. We also have these great dashboards that will link you to all the Black Friday and Cyber Monday deals so don't forget to check them!
(expiry: 24th November 2014)