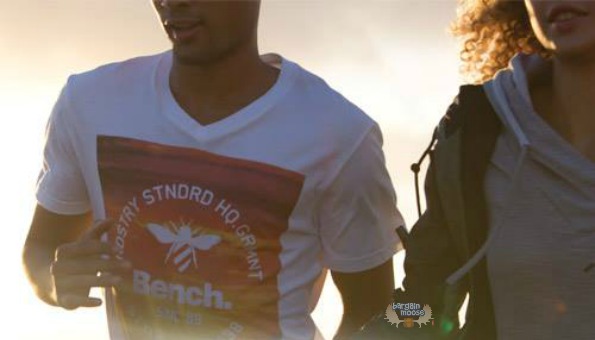 Bench has a sweet deal going on right now on all spring and summer merch. Get 40% off everything in their spring/summer line and get 30% off already reduced men's and women's outerwear. So, no matter what season you shopping for, you'll find a hot deal.
I've actually never bought anything from Bench before as I'm not a lover of wearing items with a huge logo or store name across it. Old Navy, Bench, Roots (among others) do this often and although I know some people love this, I am not a fan. But, during Bench's spring/summer sale, I see so many items I will wear that don't have any logos or large print lettering across the front.
While I can see that it does say Bench on the hip, that type of branding is not too bad on the active capri legging with mesh. Bench actually emphasizes this as some people really like to show what brand they are wearing. So, if you don't like it, cover it with a shirt, if you do, flaunt it. I think these leggings are perfect for the gym and running errands and you really can't have too many pairs of capri leggings in my opinion. These were $69, now $40.99.
I could pair the leggings with this active top with ruched back, which is very cute and I love wearing grey with black for the gym. Grey just seems like a colour you want to sweat in! This top was $65, now $38.99.
My husband really appreciates a good hoodie. I love the look of this curfew hooded zip in smoked pearl. It looks perfect for cool nights at camping and is on sale for $58.99. It has a regular price of $99.
Shipping is free on a $99 order so take advantage and stock up for winter, spring and summer!
(expiry: unknown)