beautyblender on Sale from $12.80 @ Well.ca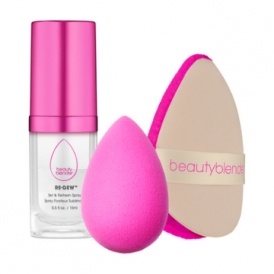 It's so rare to see these on sale, that I just had to tell you about this deal as soon as I could. This week, select beautyblender products are on sales from $12.80 at Well.ca!
If you're not familiar with beautyblender, or if you've never tried them before, know that these little sponges are a game-changer. Seriously, as soon as I switched over from brushes to these, I didn't want to go back.
These aren't the absolute best prices I've ever seen for their sponges (Costco once had the original pink ones for $19.99), but it's pretty incredible to see this many options on sale at once.
I swear by the beautyblender Solid Cleanser to clean all my sponges and brushes, and now you can pick one up for $17.60. And if you're worried about accidentally squashing or tearing your new sponges, you can add a Blender Defender for $12.80. Most orders over $35 ship free.