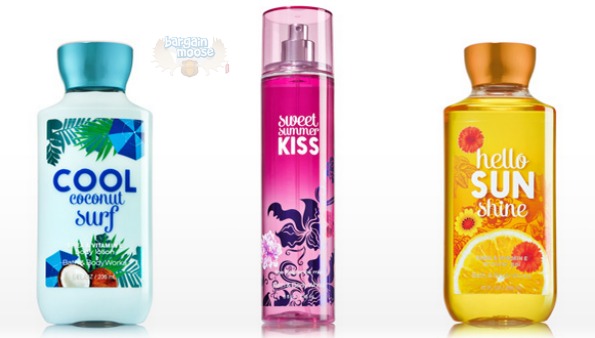 There is a new printable coupon for Bath & Body Works Canada that will get a free gift of your choice.  You will be able to get a free item of your choice when you spend just $10 or more on anything in store at Bath & Body Works Canada.
The value of the free gift can be up to $14.50 so if you choose right, you can get something for free that is worth more than your actual order! Normally, you would need to choose something from their Signature Collection but this coupon doesn't actually say that this time.  It looks like you can choose anything under $14.50!
Even though this printable coupon is a good deal, I still looked to see how I can get the most from my money.  The best way to do this is by shopping the sales.  They have Signature Collection items on sale starting at just $4 each, hand soaps on sale for just $4 (save $2.50) and they have home fragrance items on sale up to 50% off the regular prices. They even have aromatherapy and True Blue Sap items for just $8 when the regular price is $16.
I plan on grabbing a few items for birthday gifts to reach my $10 total.  Just about every woman I know loves their Signature Collection body lotions and they are on sale right now for just $4 when the regular price was $12.50.  I could grab three of them and a free gift all for just $12 with this printable coupon.  That is a crazy deal considering that one would normally cost more than I will be paying for four of them! I personally really like the coconut lime body lotion because it reminds me of the beach all year round when I wear it.
There is a limit of one coupon per customer per store.
This Bath & Body Works coupon will be posted up on our forum for easy in store shopping.  Just print it off and pop it in your wallet to get your free gift. You also have the option of just showing this coupon from your smart phone if you don't want to print it off.  I personally like this option better so I don't have to waste money on paper and ink.
(Expiry: 23rd July 2014)