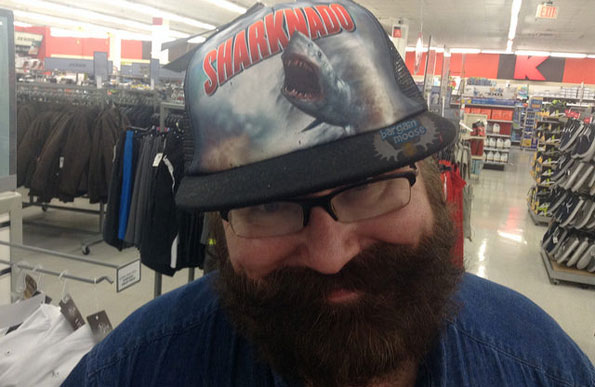 Mmmm ice cream... the picture above is definitely enticing you to run to the nearest Baskin Robbins to get some right? I'm just kidding, but below are two printable coupons: the first for a "buy one, get one 50% off" deal on Sharknado ice cream and the second for a $3 discount on holiday cakes.
When I get started on going out for ice cream, I can't stop going and start craving it on a near daily basis. So any discount is definitely very welcomed, especially on the Sharknado ice cream.
It's currently Baskin Robbins' flavour of the month and it features salted caramel, chocolate covered potato chips, chocolate-covered pretzels and chocolate-coated candy pieces -- that's a whole lot of of chocolate-covered munchies, all combining into a very flavourful mix.
Have you tried the new chocolate-covered Lays yet? They're quite scrumptious, so if you have tried it, then you can just imagine how tasty this new ice cream is as well. In fact, it has a 3.5/5 rating on Baskin Robbins' site.
In fact, here's what Ian Ziering, star of the movie "Sharknado", had to say about this ice cream on the Burbank News:
"It's a kitchen sink of snacks," Ziering said, riffing from behind the counter. "It's a Snacknado."
The other coupon is for a $3 off a holiday cake. Easter is coming up, so if you're looking to get a cake for the little ones, then this would be a great printable coupon to take advantage of, but it could also be great for birthdays. The Baskin Robbins' printable coupon doesn't specify if there are any exclusions with regards to the kind of holiday cake that you can get but my assumption is that nearly any cake should be good to save on. The only condition is that it must be over $25.
(Image Credit: Mike Mozart)
(Expiry: 31st March 2015)