As I mentioned in this previous blog post, Well.ca (Canada's online drugstore) do various daily, weekly and monthly specials. They have a deal of the week right now, which I think is worth blogging about.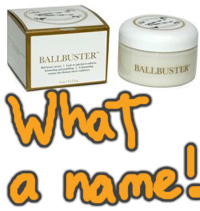 I've blogged about the Ballbuster Hand Cream before, but it appears to be even cheaper now! This week only, it's priced at $9.99 and that includes free shipping (ends 4th May 2009)! That's a 56% reduction on the regular price.
The hand cream packaging has quotes from the Art of War, and set of nutcrackers on the top. Quite funny!! The reviews at Chickadvisor mainly give this particular hand cream a rating of 5 out of 5, which is an excellent score.