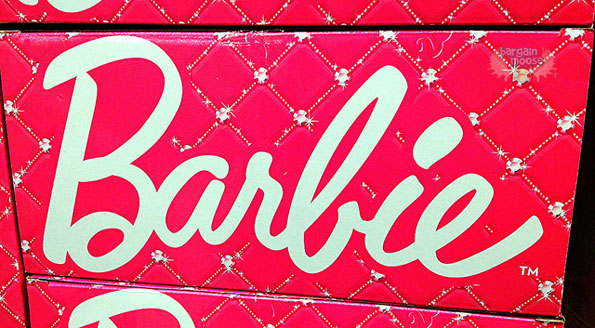 Attention, Toys R Us currently has a pretty awesome deal on select Barbie dolls! While supplies last, you can take advantage of a "buy one, get one free" deal on select Barbie dolls priced at $29.99 or less.
Once you click over to the Toys R Us page, you will be able to click through 4 pages of Barbie dolls with a total of 47 dolls. Some of these, like the Ken groom doll, are already sold out but there are plenty more to choose from.
Technically, this Toys R Us promotion is labelled as "while supplies last" but there is every possibility that it will expire when most other promotions end and that's at the end of the week. Every week, offers expire on Thursday and new ones are released on Friday. It's possible that this Barbie one will truly keep going but if you want to take advantage of it, it's best not to wait until the end of the week to find out.
Save Even More
To save even more, be sure to combine this BOGO offer with dolls that are already on sale. The cheapest one I could find is the Barbie sisters' fun day skipper doll on sale for $7.47 (reg. $14.99). You could get it for free if you get the next cheapest doll, which is either the pink & purple magic mermaid or just the purple one. Both of these are on sale for $8.47 (reg. $16.99) each.
Another cheap Barbie doll is the beach Raquelle doll on sale for $10.99. The original price isn't listed but it does has 16 reviews with a total of 4/5 stars! It looks like the perfect doll for some fun in the sun this summer!
Shipping
Shipping is free on orders over $25. I have found that the free shipping offer can be a little unpredictable with Toys R Us, so in the event that you add too many Barbie dolls and the free shipping offer ceases to apply, then just split it into two orders. Most of these dolls are also available for free in-store pickup if you want to get your order quicker.
(Image Credit: Mike Mozart)
(Expiry: Unknown)