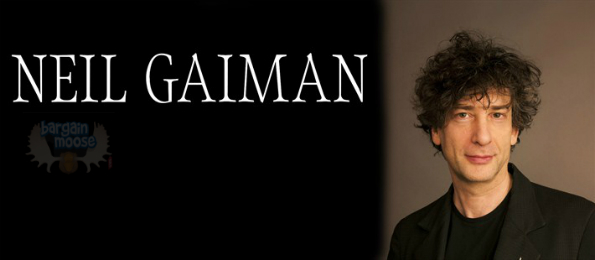 Are you a Neil Gaiman fan? Well of course you are. Get a FREE Neil Gaiman Short Story and 50% Off First Three Months of Membership at Audible!
To get the FREE short story you just need to get an Audible account. If you use the link above, you the first three months of membership for only $7.49.month. That's 50% off! You can cancel at any or keep your subscription. I highly suggest that if you aren't going to keep it, to just get on the Audible Lite account which is $10/year and lets you take advantage of all the freebies and sales throughout the year.
Neil Gaiman is a living legend. He's written tons of books and short stories and has been dong some awesome work with Audible. Audible has something called Neil Gaiman Presents which is a series of books handpicked by Neil and turned into audio books which he produces. But that's not why we're here. He is giving away a FREE short story called Cold Colors. I've only listened to five minutes of it but it is quite engrossing so far. I just want to know more about the world! Why? Well, Mr. Gaiman has a new book called The Ocean at the End of the Lane coming out on June 18th. This FREE short story has a preview to his new book so it's a way to promote it. Regardless, you get a FREE short story out of it and you don't have to listen to the preview if you don't want to.
(Expires: Unknown)