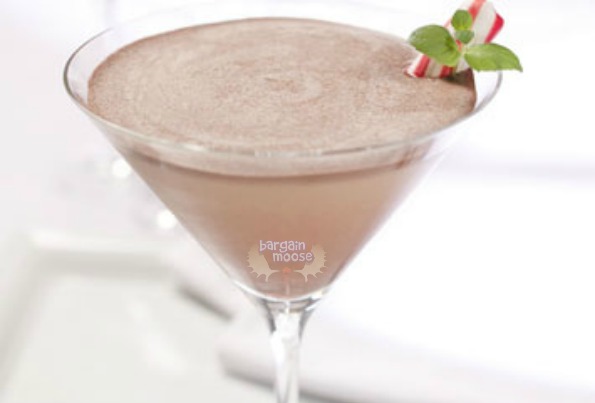 Is there any time like the sweltering month of July to start thinking about ice, snow, and what else?  Christmas, that's what.  Ashton Green, a Canadian owned and operated company, has got you covered with up to 70% off select holiday essentials.
I don't want to be a Grinch here, but I'm having a hard time wrapping my head around buying all the trimmings for a perfect Christmas while I'm sweating in my shorts, but a savings of 70% might make me change my tune.  I love that this company is Canadian owned and operated, and that all prices on their site are listed in Canadian dollars.  Shipping within Canada is a flat rate of $15, which I do find to be on the painful side.
If you're an incredibly organized individual who wants to get a 6 month jump-start on Christmas shopping, I would encourage you to check out the Cranberry Scone Recipe Dishtowel, now $5.83 and was $8.99, and which offers a pretty yummy sounding recipe right on a dishtowel, something every Mother-in-law would love to find under the tree.  Ashton Green's Christmas in July section also offers quite a range of holiday themed lotions, soaps, and counter sprays in yummy scents like Vanilla Quince and Crimson Pear.  Ho ho ho.
If you're not like the person I described above, and the whole thought of Christmas right now makes you feel a little bit angry (like me), you may be more inclined to head over to some of the other areas of the Ashton Green website, like the Cocktail section!  They carry the much sought after Corksicle, now $20.83 and was $28.99, a handy contraption that allows you to both cork and chill your wine all at the same time, keeping the bugs out and your wine nice and refreshing.  This nifty gadget was one of Oprah's Favorite Things for 2012 and something that has been on my wish list ever since.
Ashton Green's website also boasts a plethora of lovely recipes, featuring tools and products available on their site.  I'm confident that both the Bacon Jalapeno Cheese Ball and theCucumber Mint Margarita Frozen Pops are going to make their way into my summer entertaining repertoire.
(Expiry: Unknown)