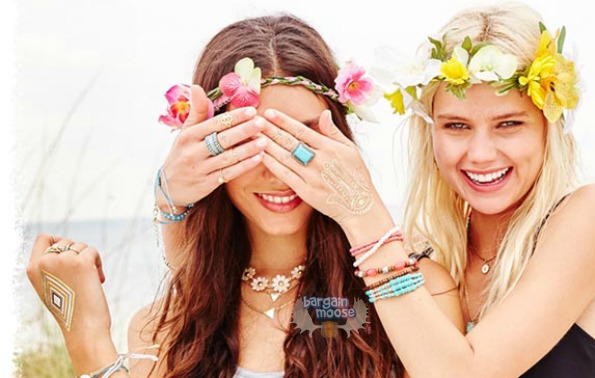 Ardene Canada is having a free shipping weekend, which means you won't have to spend $59 to get free shipping - you can spend whatever you want! They also have all of their flip flops regularly $4.50 a pair, on for three pairs for $10. They've got other sweet deals too.
With summer coming quickly, your toenails are painted and you've shopped for beautiful summer dresses. But, do you have your casual flip flops for those lazy days around the pool or at the beach? Ardene has a fantastic deal on flip flops and they have so many styles to choose from. I do find flip flops wear out quickly, so you might as well buy a few pairs! I love only having to spend $10 for three new pairs of shoes and get them shipped to me for free!
Some of my favourite styles:
Some of the flip flops are regularly $9.50 and on sale two for $15. You might want to consider these too. These lightweight foam flip flops in white and pink are one of those pairs. They are a little more sturdy than the other pairs and look a tad more comfortable.
Some are also regularly $5.50, but are buy one, get one 50% off for a total of $8.25 for the two pairs. And of course, you'll get free shipping on those. In fact, you'll get free shipping on even just one pair if you decide you only want one. I love the very cute look of these taupe flower flip flops.
Besides the flip flops, I had to peek into the sale section to see what deals lurk there. This pretty teal blue 3/4 sleeve bolero was $19.50, but adding it to your cart gives you another 50% off for a total of $9.75 plus the free shipping. That's a great deal!
Have you ever checked out our free shipping page? It lists all the stores that offer free shipping with no minimum all the time! If you happen to make your total up to $40, you'll get rewarded with free festival tattoos. If you get up to $70, take another $10 off with our exclusive coupon code.
(Expiry: Unknown)