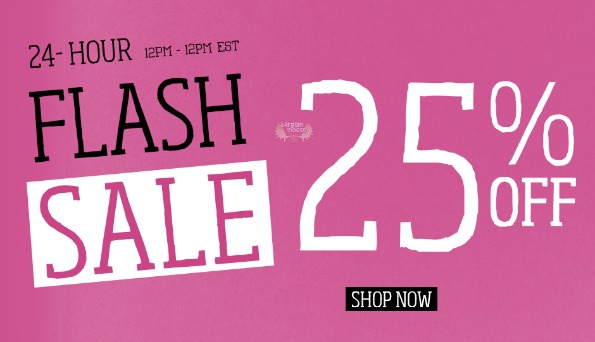 For 23 more hours, check out Ardene's flash sale with 25% off absolutely everything on site, no coupon needed.
Ardene is known for their hot promotions, such as 3 for $15 or buy 1, get 1, but if you didn't want to buy one then find another you like, you could just straight shoot it and get 25% off right now on anything you want. Even better, you can also get those hot deals and then get another 25% off on top. Let me show you how.
This black and white long knit sweater is perfect for wearing over leggings. I love leggings and I love sweaters I can wear with them. It is regularly priced at $34.50. When you add it to your cart, it comes to $25.87 after the discount (which for some reason says the buy 1, get 1 50% off discount but it is not that discount). I decided I have a friend who would love this sweater too, so I added a second sweater to my cart. Instead of giving me a total of $69 for two sweaters, it gives me a total of $51.75 as the second sweater is 50% off and then down below an additional $12.94 is taken off, giving me a grand total of $38.81. You are basically getting the second sweater free.
The same goes for the two for $40 jeans. While one pair of jeans is $29.50, two pairs are $40, but once you add them to your cart, an additional $10 will be taken off, essentially giving you two pairs of jeans for $30. That's a very sweet deal and would go very nicely with the sweater.
Even hotter, check out what hot deals lurk in the sale section as I found some beauties. For example, this tie front blousewas already 70% off, with a regular price of $17.50 and marked down to $5.25. Add it to your cart and you'll get the other 25% off, scoring this blouse for a cool $3.94!!! This blouse isn't the only sale item to be an amazing deal, there are lots of other items you can get like this for less than $5.
Shipping is free on orders over $59.99.
(expiry: 23rd October 2014 @ noon)