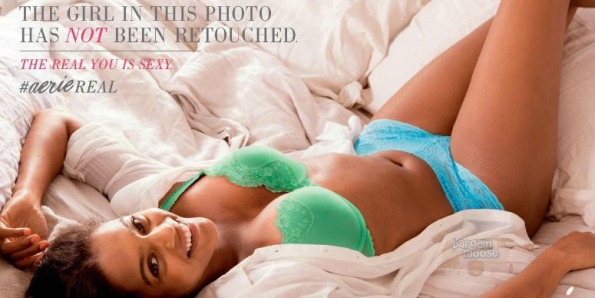 American Eagle is offering an extra 25% off Aerie clearance items excluding undies. The prices are as marked when you go into the item, not just when you go into the category (two different prices there).
The prices showing just in the categories are without the 25% discount. When you click into an item, it shows the price after the 25% discount. For example, these Aerie Poplin Boxers were $22.95 and are on sale for $13.45 as you can see in the list view. Click through to the item, and the price comes down to $10.09. These have to be the cutest sleep boxers ever. I love the raindrop and the umbrella patterns. There are also just enough frills for me. This reviewer said:
These little sleeping shorts are just as cute in person as they are in the online photo. I'm 5'5 and 120 lbs and I wear a size Small for this product. They're a little loose in the leg, but the waist band is comfortable and they never ride up...
Pair these boxers with a sleeping top. There are many to choose from but the following two struck my fancy just because they are affordable and look comfortable.
The Aerie Striped V-Neck T-Shirt is available in three colour combinations and a plethora of sizes all the way from XXS to XXL. Most of those are still in stock as well, making this short a good buy for anyone. Originally $25.95, it is now on sale for $13.45. After the additional 25% off, the striped V-neck shirt comes to $10.09. You can find the same shirt shape, just different pattern, in the Aerie Charley T-Shirt for the same price.
The Aerie Softest Sleep Tank is also a great option because it is soft, it has a nice racer back, and no arms for those that like a little more freedom in their sleep wear. Originally $22.39, you can get the shirt for just $12.62 after discount. Mist Green, Freesia, and NYC Pink are your colour choices. While some reviewers are not impressed with the fit (and others think the fabric should be softer), overall the shirt has had more positive than negative reviews. This reviewer says:
it is true to size and its a cotton kind of shirt..unlike the pants and shorts that match, they are a light weight silky fabric. like the other(s) reviews it is not a long shirt but its average length. the print is cute.
All prices are in Canadian dollars. They do ship from the U.S., so fees and duties could be added to your order, but I have never had this occur on an American Eagle order. Receive free shipping on orders of $50 or more.
(Expiry: 8th October 2014)