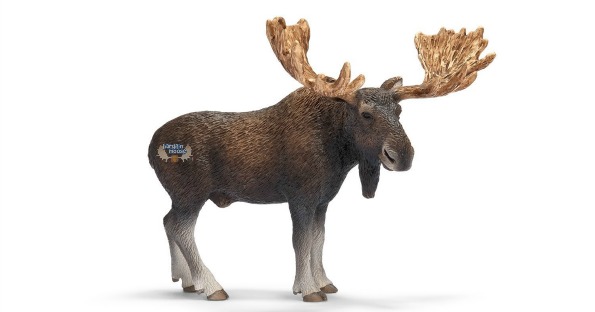 If you've got a child who loves to play pretend with figures, you've no doubt heard of Schleich. This premium brands makes some amazing figures of animals, dinosaurs, popular characters, knights and more. The reason I know is because I have a ton of them. The sad part is that I've bought at specialty toy stores and wanted to cry paying $5 for one tiny pig that my son insisted on having. Today I can get stocked up at Amazon, with up to 50% off these figures.
Kids (and adults) love the realistic look of these figures. I love having different animal figures for my kids to play with, as it teaches them about the animals and these figures are great for all ages, from toddler to teen. I think these would be amazing for an Easter hunt, rather than candy. They are easy to hide as they aren't large, but it is a quality toy that kids would get excited finding.
There are too many figures on sale here to mention the prices, but I'll let you know some of my favourites. If you've got a horse lover in the family, you won't want to miss the recreational rider. Regularly $24.99, you can get this hand painted girl on a horse for only $15.95. Learning Toys sells this one for $22.99 and is out of stock.
If dinosaurs are your kid's thing, Tyrannosaurus Rex would be a great addition to their toys. This one is regularly $29.99 and now $16.51, selling for about $9 more at Learning Toys.
Every little girl needs a magical unicorn in her toy basket and this female elf on a unicorn is sure to delight. Regularly $24.99, it is now $14.94. Again, Learning Toys sells it for about $5 more. This one is also part of a collectible series, if that's what you are into.
We have a few of the Schleich knights and this Dragon Knight action figure on horse is very similar to one we have had for years that still gets played with often. Regulary $23.99 and now $14.38, you'll want to pick this up at this price.
I didn't realize that all of the figures are hand-painted and I think that is super cool. It makes the price more than worth it. Shipping is free at Amazon when you spend $25, so you'll want to pick up a few figures to get your total to that amount and avoid extra costs.
(Expiry: Unknown)