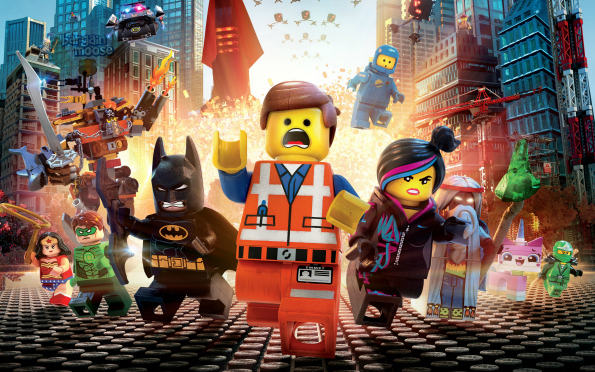 This deal is boiling HOT!!! Amazon Canada has discounted The LEGO Movie (DVD) from $15.17 down to just $2.49!
This deal is totally awesome! It is the lowest price this movie has ever been and I suggest picking it up rather quickly before it a) sells out or b) Amazon notoriously raises the price.

I never saw this movie in theatres, but I have friends who raved about it when it came out. They figured the 'Everything is Awesome' song was one of the most memorable parts of the song and I would catch snippets of it dripping out into every day conversation. I used to play with LEGO as a child, this I am sure i would like the movie. I have just never got my hands on a copy of it.
If you love this movie or want to see the movie, then now is your chance to buy it for the cost of a cup of coffee. Yup, it is THAT CHEAP. I checked out the price at other retailers just to show you how good of a deal this is, in case there was any doubt:
$13.88 @ Walmart Canada
$16.99 @ Best Buy Canada
$27.61 @ Staples Canada
$20 @ HMV Canada (or 2 for $15)
Essentially, this deal is smoking hot. You will receive the 2-disk special edition of the film. I know nothing about the movie actually, except there are some legendary characters from the geek world in it including Batman, Hans Solo, and Gandalf. Here is a rundown on the storyline:
...follows Emmet, an ordinary, rules-following, perfectly average LEGO minifigure who is mistakenly identified as the most extraordinary person and the key to saving the world. He is drafted into a fellowship of strangers on an epic quest to stop an evil tyrant, a journey for which Emmet is hopelessly and hilariously underprepared.
This sounds like a really cool movie especially with such awesome geek characters in it. A lot of adults, as well as children absolutely love this movie as one reviewer at Walmart said:
Bought this movie for my grandson's 6th Birthday and he's been watching it almost every day
My friend Robert, who is a mid-40s child, also adores the movie and watches it endlessly as well.
Receive free shipping on orders of $25 or more. At this price, it just might be worth paying the shipping if that is all you want from Amazon Canada.
(Expiry: Unknown)