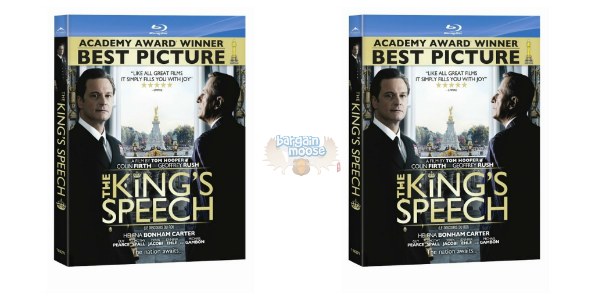 This deal is totally awesome: 82% off The King's Speech in Blu-ray, only $7 compared to the original price of $39.99 at Amazon Canada.
I haven't seen the movie yet, however if you have drop us a line about what you think! The movie has a 4.5/5 star rating on Amazon. One of the reviewers starts out by giving us a rundown of the movie:
Stammering is a pretty common speech defect, and for most people it doesn't have earthshattering consequences. But for one man, it might have. "The King's Speech" chronicles the true-life story of King George VI's struggle to gain the confidence to lead his nation -- a powerful, tensely-written movie, with some truly brilliant performances.
I price compared with Chapters which has it currently priced at $18.19... far above Amazon's price. A great deal to grab and even cheap enough to gift out to friends for birthdays and 'just because' occasions.