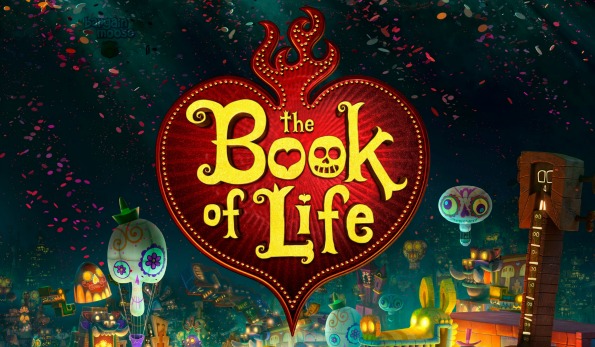 Amazon.ca has the lowest price I can find on The Book Of Life (Bilingual) [Blu-ray + DVD]. Originally $43.99, the Blu-Ray set is on sale for $13.49.
I price compared with other retailers and here are the prices I found:
$24.96 @ Walmart Canada now
$24.99 @ Best Buy Canada
$24.99 @ Future Shop Canada
Given the competition's prices, I figured this was a really good deal from Amazon Canada. You can score free shipping on orders of $25 or more, so check out your wish list and find something else to buy. I recommend adding on the Frozen Planet Blu-Ray series that is still on sale for $14.99 as of this post.
I was very excited to see this movie in theatres, and then I somehow missed it. The movie was just released the end of January, so I am surprised at such a great price already. The animation style is quite different - playing on the style of Mexican sugar skulls. As you can imagine, the colour and graphics are out of this world - indulge in the visually gratifying world of the dead.
Reviews are quite positive for this movie. One reviewer said:
Just took my kids to this movie yesterday; it is so visually stunning that I will go back all by myself to enjoy it again, and I've preordered this disc as well as the The Art Of to accompany it. What a treat; the amount of detail that went into the visual crafting is just astonishing.
The movie rates a fresh 82% on the tomato meter at Rotten Tomatoes.
Now, if you did not see an ad for this movie, then you probably know nothing about it. The Book of Life is the story of Manolo who sets out on an epic quest through magical worlds. His goal is to rescue his true love and defend his village. It is a sweet story with an amazing sound track as well. You might also recognize some of the voice cast: Diego Luna, Zoe Saldana, and the sexy Channing Tatum.
Both kids and adults will enjoy this movie. The best anime movies always have multiple levels for different ages. As one reviewer said:
For parents who are dead bored of the Disney and Pixar machines...this is a nice new surprise.
Pick this gem up for your kids and yourself.
(Expiry: unknown)