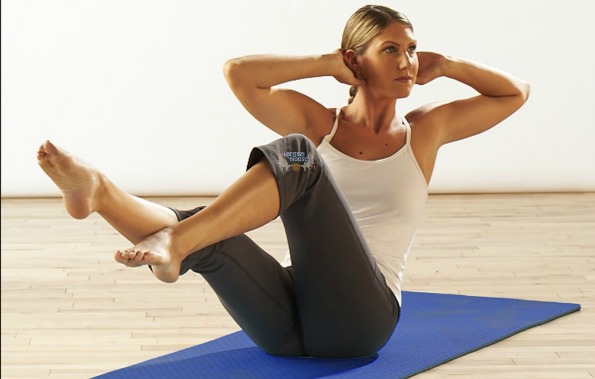 I was searching through Amazon's deals today and found a good one for all the fitness enthusiasts among us. Get the Stott Pilates eco-deluxe mat for only $58.04, with a regular price of $95.20. I shopped around and found this was definitely the best price out there, by far. It will also ship to you for free.
At first you might be saying that almost $60 is a lot to pay for a pilates mat, but if you do pilates or yoga regularly, you'll know that a good mat is so important. I have a ratty old yoga mat that I bought from Walmart probably 15 years ago and I know I need a new one. What the difference here between a regular yoga mat is that this one looks a lot thicker and easier on your body. My yoga mat is really only there for slip prevention. This mat looks like it is a bit of a cushion between you and the floor, which for someone getting a little older (in my 30s) is needed. I've usually just folded the mat over when I need more support for my elbows and especially my knees, but having a mat like this is a much better option.
Besides that, this mat is environmentally friendly because it is recyclable and decomposable, so it won't sit in the landfill once you are done with it.
There are three colours available, although they are different prices. The blue/black is the one that is $58.04. The raspberry/black is $59.55 and the teal/black is $61.16. They all are a few dollars difference in price, but still over $30 off.
Just to show that Amazon hasn't inflated their prices on this mat, I found it at Sportchek for $94.99, at Sporting Life for $94.99, and on sale at Well.ca for $84.99.
Reviewers are Amazon.com rate it highly and say:
This mat is perfect - super cushy, non-sliding, and most importantly non-stinky (no chemical smell). Ordering a second one today.
I don't think this mat will last long, so grab it while you can!
(Expiry: Unknown)