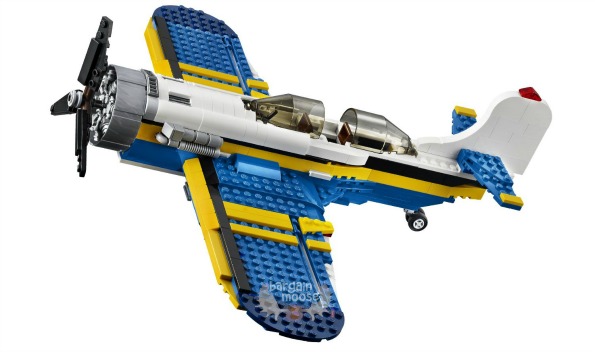 Amazon has a number of LEGO sets on for 35% off, which is a great discount since the normal sales I've seen usually are a maximum of 20% - 25% off.
I think LEGO is a wonderful toy, except when I step on, which I often do. Other than that, it is great for improving fine motor skills, fosters imaginative play and helps with spatial awareness. But you knew all of this. What you want to know is what sets are on sale and how much they are. I'm not going to list every set, but I'll give you some details on a few of the better ones I see.
This LEGO Creator twinblade adventure airplane is pretty cool. It features turning engines and rotor blades and has 216 pieces. Was $19.99, now $12.99.
If you want a more deluxe airplane experience, this LEGO Creator aviation adventures set has 618 pieces and does all the coolest aerial maneuvers. Was $79.99, now $51.99.
If you think LEGO is only for big kids, you'd be wrong, as this LEGO Duplo princess sleeping beauty's fairy tale set shows you. Was $39.99, now $25.99.
Shipping is free when you spend $25 or more.
(Expiry: 23rd February 2014)