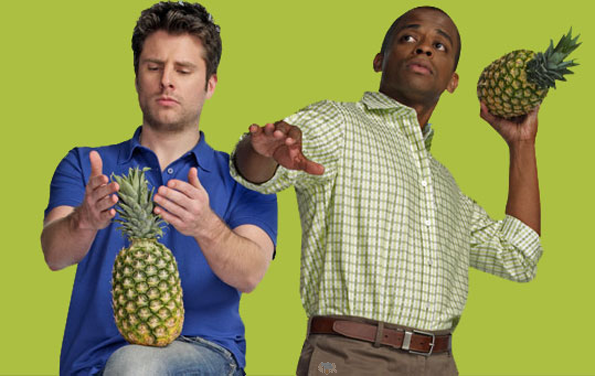 What do you get when you put a psychic and a pharmaceutical salesman in the same room? Well, if they're both quick-witted and hilarious, then you've got the premise to Psych, a fun TV series that you should check out. Today's countdown to Black Friday deal is for the complete series of Psych on DVD, and it's quite the bargain! Psych: The Complete Series on DVD normally retails for $229.99, but you can now purchase this set for $69.99! What's great is that you'll also qualify for free shipping!
If you're a fan of the banter between the snarky psychic and the uptight pharmaceutical salesman teaming up to solve a wide variety of crimes, then you should certainly check out this deal today. It's a one-day sale, so you could only take advantage of this deal today. The series had many fans, so if you know of any family members or friends that can't get enough of Psych, then this would be the perfect gift for the holidays!
Then again, you could also get this as a "gift" to yourself! It's great to unwind and enjoy a TV series with no commercial interruptions, especially when you no longer have to wait until "next week" to enjoy the next episode! You're also getting 31 DVDs in total with this set, so that'll keep you entertained for quite a while! I usually put on an episode of CSI: Miami before I head to bed each night, and it's become a part of my daily routine that I really enjoy.
If you wanted to buy Psych: The Complete Series on DVD from Best Buy today, it would cost you $139.99. I've included a brief review of this DVD set from a satisfied Amazon customer below:
The show is absolutely amazing! And this is the perfect collection for the fans inside of all of us!
You could check out some of the other Black Friday deals for Amazon by clicking here, or you could also see our Black Friday dashboard by clicking here. I hope you all have a great weekend, Bargainmoosers!
(Expiry: 15th November 2014)