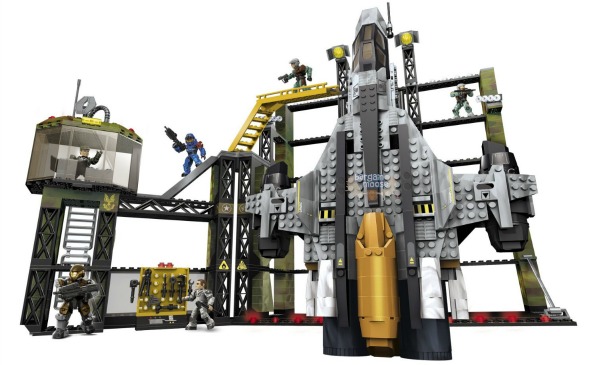 Amazon Canada has a hot deal on the Mega Bloks Halo Countdown set. It is now only $44.10, with a regular price of $110.26. Walmart did have it for $40 on clearance, but it is sold out. Sears Outlet has it for $58.94, but that will also be with additional shipping costs, whereas Amazon will ship this for free.
While I don't normally blog toys on clearance, unless they are a very hot toy, this one has amazing reviews. When I think of Mega Bloks, I think of the mish mash sets that my young kids play with, but this is so much more. One reviewer called this set a masterpiece and another said this is a must-have for any collector. The reviewers also talked about how much better quality Mega Bloks is now, and that all Halo lovers will love this set.
My kids aren't quite into Halo, but this does look like something my older boys would enjoy. They won't care that the set originally came out in 2011. There are rockets, a spaceplane, a Sabre and so much more to do epic space battles. It also has a lifetime warranty, which is epic for a toy like this.
It is recommended for children ages eight and up, and is a #1 best seller for Amazon, so that says a lot. I would suggest getting this set immediately if you want it, as I think it will sell out.
(Expiry: Unknown)