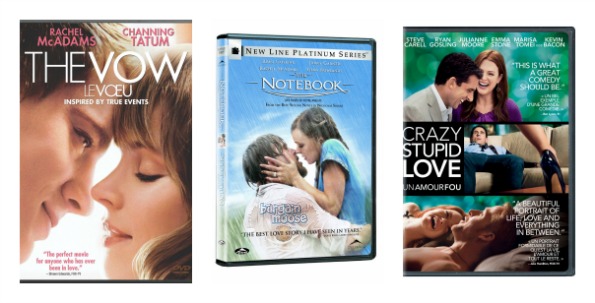 You don't need to wait for Valentine's Day to buy a romantic movie but when you do wait, you can get some great deals. With Valentine's Day this week, Amazon Canada has some pretty amazing deals on love and romance movies.  Save up to 80% on various movies geared towards romance.
Spend your Valentine's Day with Ryan Gosling, Channing Tatum, Hugh Grant or any other person you fancy with this amazing collection of love and romance movies on sale.
Here are a few of the great deals you will find right now:
As you can see, there is a good mixture of both older movies and new movies.  They also have both Blu-Ray and DVD and with almost 400 titles to choose from, there really is something for everyone.
You will get free shipping for most orders of $25 or more.
(Expiry: Unknown)