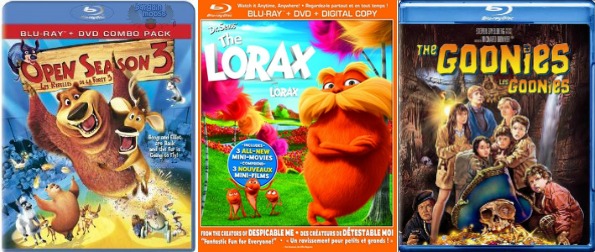 Amazon Canada has a huge selection of kid's movies on Blu Ray for under $10.
Here is a bunch of movies I found at good prices:
There are a bunch more too. You really just need to browse around to find them. Some of them are combos which include digital versions and DVD versions and some are just the Blu ray versions. Most are bilingual it seems.
I price compared a few of these. For example: Yogi Bear in Blu-ray costs $14.97 at Walmart and The Goonies is $9.83 there as well. Walmart does match Amazon's price on The Lorax but they don't beat it so if you are loading up on kid's Blu-Ray at Amazon you might as well buy it there.
Get free shipping on orders of $25 or more.
(Expiry: Unknown)