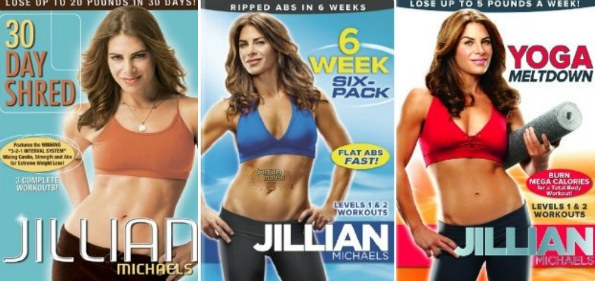 Time to shed those holiday pounds my lovely Moosers! Check out these cheap Fitness DVDs from Jillian Michaels at Amazon Canada. Get the Jillian Michaels 30 Day Shred for $5 (Reg. $14.95), Jillian Michaels: Yoga Meltdown for $6.88 (Reg. $14.95) and the Jillian Michaels: 6 Week Six-Pack for $8 (Reg. $14.95)
The reviews are insane, for the 30 Day Shed there are 164 reviews for a 4.5 star rating. 125 of those reviews give the DVD a 5 star rating!
Here are but one of the many reviews:
The best work out DVD I have ever purchased! Look forward to my 20 minutes a day, only 3 weeks later and I am noticing a difference! Improved endurance, strength, and overall toning! Can't wait to try other Jillian Michael workouts!
Expiry: Unknown