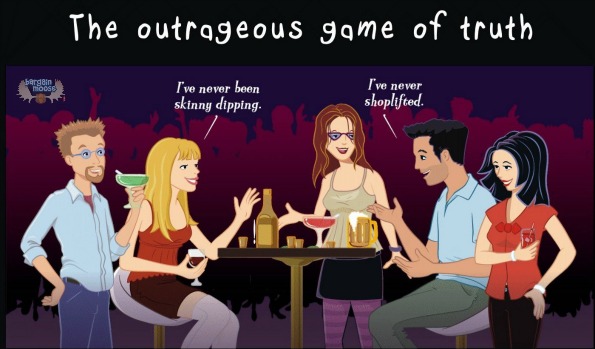 I had to blog this drinking game as I recently played a modified version of it and had an awesome time. Amazon has the I've Never… game: The outrageous game of truth on for only $16.69, was $20.89.
To tell the truth (and that is the name of the game) I played this game without a game. We still made it fun, but had a hard time sometimes coming up with questions to ask. Having an actual game with pre-printed questions is much easier, especially when you are drinking (since that is part of the game) and your brain isn't working at full capacity.
I would love to get this game for my next party or dinner get-together. It makes a fun ice-breaker and you get to learn lots of juicy details about your friends. But, be warned, they'll learn a lot about you. I have found that those with the most to tell are the ones who are the most willing to play the game, so I say game on!
Shipping is free when you spend $25 so add something small and get yourself free shipping.
(Expiry: Unknown)