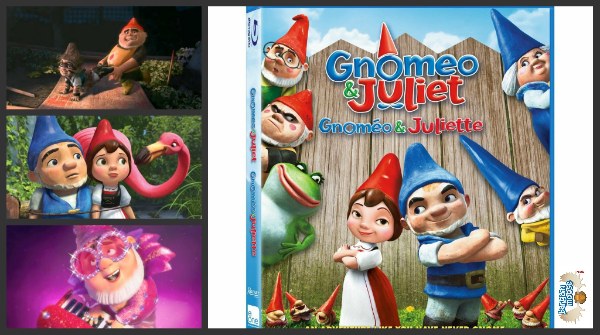 Saw this movie twice in theatres, really funny and I love Elton John's music! I am surprised Gnomeo and Juliet is on for such a steep discount so soon after it's release - because I consider it a great movie! If you like gnomes, bickering, Elton John's music or a good ol' romance movie this is for you. It is fun for kids too! Get Gnomeo and Juliet on Blu Ray for only $12.49 - 66% off the original price of $36.99!
I have since downloaded 2 of the songs from iTunes: 'Hello, Hello' and Love Builds a Garden. They are my absolute favourites from the movie and exclusive to it I believe. I just adore the pink flamingo in this movie - he is probably my favourite character besides Shroom! Got to love the little Shroom. :-) Of course Elton John's character is also rather funny. I still can't believe that Dolly Parton, The Hulk and Ozzie Osborne are all in this movie!
Have any of our Moosers seen it? What do you think?
Sale ends 29th, August 2011.