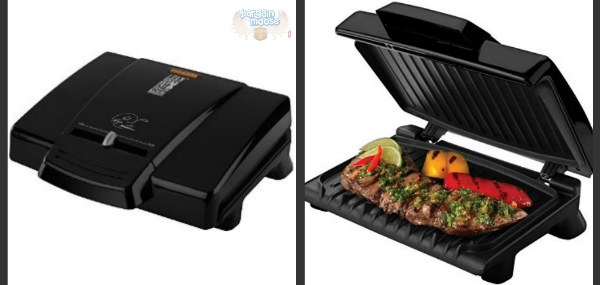 George Foreman is the king of indoor grills and as the weather gets colder... it is nice to have an alternative to freezing your buns on the patio! There is a nice discount out on this George Foreman Slide-Temp 80 square inch (8x10) Grill on Amazon. It is 38% off.. priced at $30.96 - originally $49.99.
I compared the price with the Shopping Channel and it costs $69.99 on there, plus shipping. With Amazon the shipping is free.
I checked out a few different websites for reviews and they were a mixture of positive and negative. Amazon.ca itself has only 1 review and it is negative so maybe do some checking for yourself.
I have a different brand grill but I really do love it. I grill squash, mushrooms, tomatoes, fish, sandwiches and a ton of other stuff on it. It is fabulous.