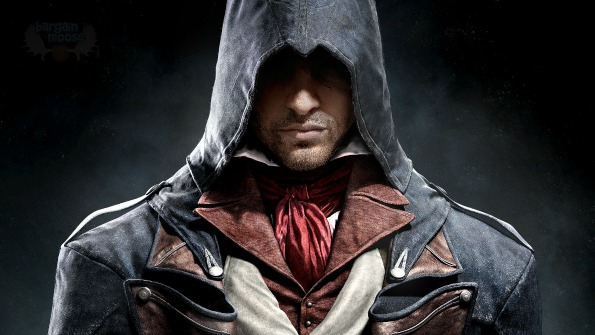 Buy two select video games from Amazon Canada and receive your third select video game for free. Make sure to enter the coupon code below at checkout to receive your discount.
Click here to shop eligible titles @ Amazon Canada now
Coupon Code: BONUSGAME
Discount: buy two games, get one free
Expiry: 13th November 2014
The discount applies to the lowest priced of the three games. Only games through the above link qualify. All games must be purchased in a single order and shipped to a single address. Most of the fine print means do not play around with your order - just buy games and enjoy your savings. There is also some information in there about returning games, so if you end up making a partial return you should read that.
Now, on to the games. Video games are expensive, especially if you are paying for brand new PS4 games. I picked out a few games to show you what you could save on this deal. Here is a cart of three popular titles:
Yes, this does work on some pre-orders like Assassin's Creed Unity, which will not be released until November 11th. In this bundle, you would pay approximately $140 for your Assassin's Creed and Call of Duty, but Middle Earth would be free - a value of $55.
There are 28 titles included in this offer. To see all titles, travel through the master link above. Many of these titles are available for multiple platforms like the PS3, PS4, Xbox 360, Xbox One, and even some PC and Wii platforms. NHL 15 - Standard Edition - PlayStation 4 seems to be a popular title as there are only seven left in stock. Originally $69.99, the title is on sale for $59.99. Pair it up with some similarly priced games and get one free.
The most expensive games appear to be those geared towards children. The Skylanders Trap Team Starter Pack - Wii - Standard Edition is currently $74.96 and Disney Infinity 2.0 Marvel Super Heroes Starter Pack for PlayStation 3 - Standard Edition is $72.99. You can add almost any other game in this offer to these two and receive it free of charge.
You will receive free shipping as your order from Amazon Canada will certainly be over the $25 minimum. For this and any future Amazon Canada coupon codes, visit our forum.