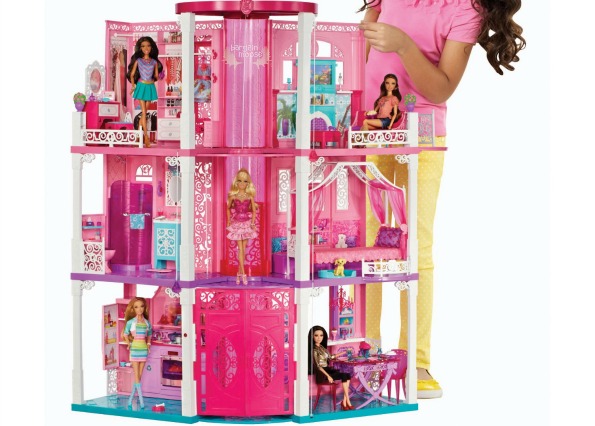 Get the Barbie Dream House for only $97.77 at Amazon Canada, was $199.99. This is a super deal!
Yesterday my niece's mother told me that my niece wants a Barbie Dream House for Christmas, and that she could only find it for $160 on sale. That would have taken up a huge amount of her Christmas budget. Being the bargain hunter I am, I told her I'd find it for her at a better price. Well, I searched the net and couldn't come up with it cheaper than $160, either, until today. I found it at Amazon for $97.77. However, I also found it at Walmart for the same price. I decided that our Moosers should know about both, and if it sells out at one place, you have the option of heading to the other. Other stores like Sears or Toys R Us still have it at the $199.99 price, so I'd suggest rushing on this one if you want your daughter (or son) bathed in Barbie dream land.
I absolutely adored everything Barbie as a kid and would have done anything for the Barbie Dream House. I'm sure it wasn't as nice as this one, either! It has three levels with many play areas designed with glamour touches just for Barbie. Her appliances are pink, she has a TV with multiple channels, the ultimate closet and a gorgeous canopy bed. Of course, she shouldn't have to take the stairs, so she has two elevators. Lights and sounds are a bonus. The best part is that the pieces will stay in place, so you won't step on them in the middle of the night (mostly).
Shipping is free - both at Amazon and at Walmart. For more free shipping deals, check out the Bargainmoose forum!
(Expiry: Unknown)