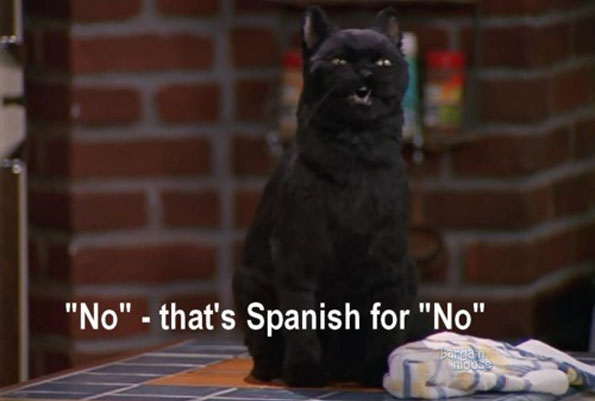 Moosers, don't you just miss Salem the Cat? I sure do! If you're in the mood to re-watch the best TV series of all time (okay, I'm slightly exaggerating on that one), then grab the Sabrina the Teenage Witch Complete Series box set while you still can because it's currently on sale for $62.49 at Amazon. It was originally priced as high as $159.98, which puts it at a 61% discount. Shipping is also free.
A TV series that first aired in 1996, Sabrina the Teenage Witch is an iconic series of the 90's starring Melissa Joan Hart, Caroline Rhea, Beth Broderick and many other great actors. Here's what someone had to say about this series:
This show is a classic. Watched it in the 90's and ordered it for my daughter, she loves it! Highly recommend for good family fun.
The picture quality seems to be somewhat of a hit or miss with reviewers with some praising it as being clear and others stating the following:
The picture quality however is very grainy and is sometimes so bad it's kind of distracting. The picture quality is the worst I'v ever seen on a dvd.
But I think it's important to remember that this show is nearly twenty years old and so some graininess is definitely to be expected!
Browsing around Amazon's TV show section, I also spotted a deal on the Breaking Bad complete series limited edition 2014 barrel. Originally priced at $299.99, it's now 38% off and can be yours for just $184.99. During Boxing Day, this box set fell in price to just $120, but since there is no guarantee that it will go back to that price any time soon, I thought I would let you Moosers know of the current price drop.
On top of including all of the seasons, it also comes with a 2-hour documentary, a commemorative challenge coin, a Los Pollos Hermano apron and a "Better Call Saul" matchbook 4GB flash drive. Keep in mind that with regards to the flash drive, it comes with a coupon code to use online to unlock special content but although it's unavailable to Canada, here's a great tip from a reviewer to view it anyways:
Using a proxy to disguise my location allowed me to enter the code and see the site. There is a photo gallery of "Better Call Saul" & Breaking Bad props and a 4 minute video showing day one of filming at a skateboard park.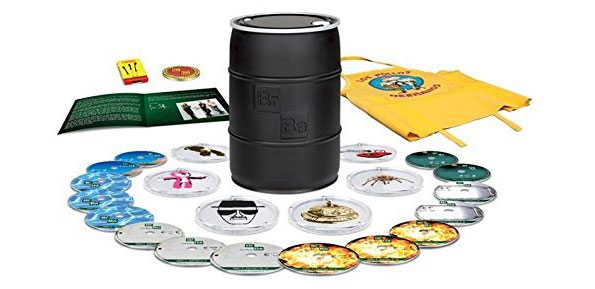 Happing viewing!
(Image Credit: Pacifist Soul)
(Expiry: Unknown)