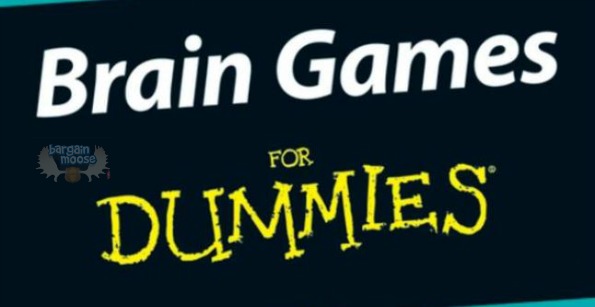 Amazon Canada has a bargain on one of the Dummies books: Brain Games For Dummies. Originally $15.99 the book is on sale for $1.69 which is 89% off the original price.
These are perfect for an office party gift exchanges, as a gift for the person who has everything, and for long periods of travel. At this price you can get one for yourself and one to give away.
About the book:
Brain Games For Dummies features 300 fun mental exercises that will keep readers' neurons firing: 100 crossword puzzles, 75 Sudoku puzzles, 50 word searches, 25 word scrambles, 25 cryptograms, 15 riddles, and 10 logic puzzles, along with complete solutions. Ranked by level of difficulty (easy, tricky, tough, and treacherous), these puzzles are a surefire way to boost mental fitness.
I have about ten hours of flying and nine hours of layover tomorrow to enjoy before I land in Iceland. A book like this would be a great companion on such a trip... I wish I had one!
Prices often change very quickly on Amazon Canada, especially on really good deals.
Free shipping on orders of $25 or more.
(Expiry: Unknown)