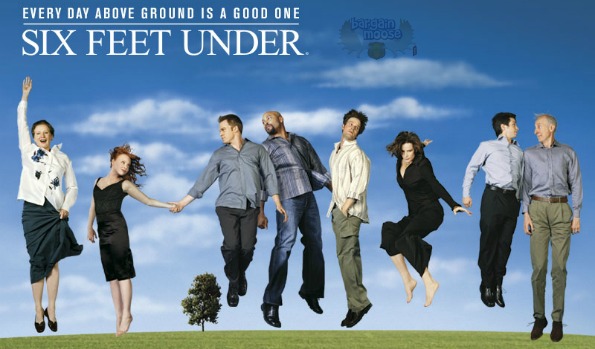 I have heard excellent things about the series Six Feet Under, and now you can own it for a fraction of the original price. Amazon Canada has Six Feet Under: The Complete Series on DVD, on sale today only for $72.99, originally $329.40. You are saving $256.41 (78%).
I like this review from a viewer on Ontario:
This series takes a darkly comic look at members of a dysfunctional L.A. family that run a funeral business. When death is your business, what is your life? For the Fisher family, the world outside of their family-owned funeral home continues and is as challenging as the one inside. It basically touches almost every taboo subjects out there and puts it into a very intelligent storyline for entertainment at it's best! Recommended for any open-minded viewers, but not so much for viewers with restriction in regards to sexual content, religion, etc.
I know a friend of mine loves the series and highly recommended it to me. The complete series for only $72.99 is a really great deal, and you will get free shipping as the order is over $25.
Expiry: 30th, April 2012