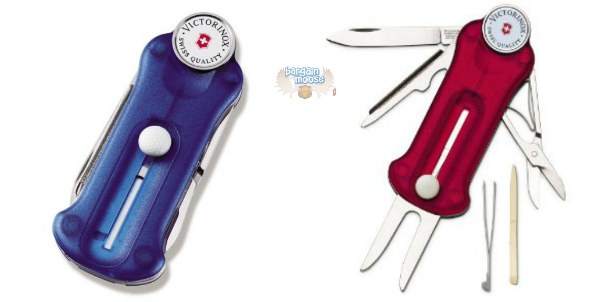 Hello Golfers! Check out this nifty little gadget I found on sale at Amazon Canada. Get a Victorinox Golf Tool in sapphire for only $34.86, originally $70. Victorinox is a well known brand, known for it's quality!
So what does this nifty gadget do?
It is a ten-function golf tool including a one-handed divot repair tool, ball marker, tee punch, groove cleaner, and much more. It has a lifetime warranty! Talk about a useful tool to have in your bag on the golf course. If you are not a golfer, this would also make a great gift for the golfers you know.
Since the tool is over $25, you qualify for free shipping!
(Note: picture shows both colours, however, only the sapphire (not the ruby) is on sale for 50% off)
Expiry: Unknown