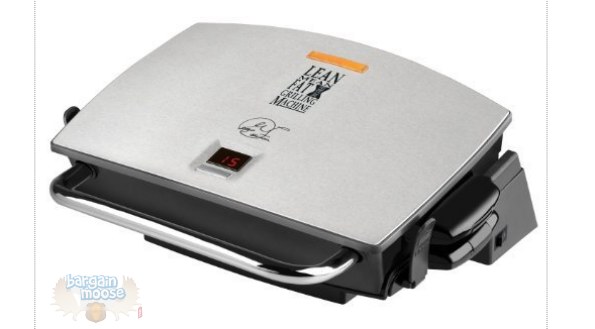 Amazon Canada has a really good deal on a George Foreman G-Broil in SS with Removable Plates - originally $99.99 the grill is on sale for $59.61, 40% off.
This grill looks awesome and it has one thing I only wish my grill had: removable plates! It is such a pain to clean a grill without removable plates, I would never buy one again that way! Because you can't just stick them in the sink and scrub them down, for fear you will get the electrical parts wet. This grill would be a dream.
There are some good reviews on it too:
The ability to expand to accommodate thicker food makes it great for those who like thicker slabs of meat - as is the case with the guy this was bought for. It works great!
Looked at this GF grill in various stores around home and found it for $30 cheaper here on Amazon.ca. Great Grill , fast cooking , and easy to clean removable plates. Delivery was within 5 day using the free super shipping.
Expiry: Unknown