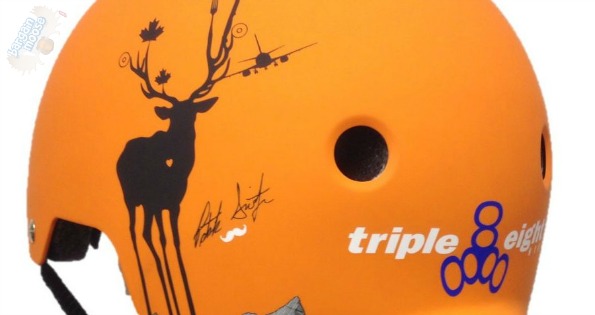 Amazon Canada is offering 25% off Triple Eight sports helmets and safety pads.
This Triple Eight 1311 Brainsaver Rubber Helmet with Sweatsaver Liner, Black/Red, Small is probably my favourite as I love the black red colour combination and the texture of rubber helmets is nice. Originally $39.99 it is now on sale for $29.99.
This Triple Eight 604352030328 Certified Helmet Switzer, Small/Medium is also pretty sweet with the funky black deer graphic on the orange background. Originally $44.99, it is now on sale for $33.74.
If you want to protect your limbs (very important) you should pick up a Triple Eight 604352 60014 Saver Series Wristsavers/Kneesavers/Elbowsavers, Black, Medium, 3-Pack that is on sale for just $22.46 (originally $29.95). They may not be stylish but they can certainly save you many months of pain. I should have used them when I used to skateboard but I was young and silly. I wouldn't even wear a helmet (which I regretted on more than one occasion).
When you spend $25 or more your order will ship from Amazon Canada for free.
(Expiry: 2nd March 2014)