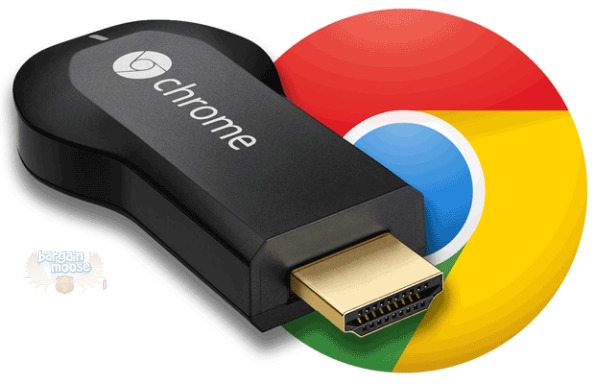 Amazon Canada is offering a $10 account credit when you purchase the Google Chromecast. To receive this offer you must purchase the Chromecast via Amazon. When you receive the device, your account will be credited with $10.
Currently, the Chromecast is priced at $39. During the holidays, we saw the Chromecast sell as low as $29: but the price since went up and has stayed at $39 for quite some time. With this promotion, it is just like buying the Chromecast for $29 again - just you get the $10 credit once you receive your device. There is a limit of one offer per person.
This device plugs into the HDMI and USB ports on your television. With it, your phone becomes your remote for endless entertainment. If you do not have the Chromecast yet, then you are sorely missing out.
I bought my partner one for his birthday and he loves it. He likes to watch music videos on the Chromecast while I like to watch anime shows like Black Butler, Chobits, and more. We mainly use the Chromecast with YouTube to stream videos wirelessly to our Sony HD TV. Both my iPhone and his Samsung Galaxy III can be connected to the Chromecast at the same time. I can add music videos to the queue at the same time he does. It is really a great little device - and incredibly inexpensive.
I talked so much about how I love the Chromecast that I convinced a friend of mine to buy it. Now, instead of watching videos off his computer, he can watch them off his television from the comfort of the couch. Needless to say, he is converted and loves the device as much as I do! My friend is also considering cancelling his cable as he is watching the Chromecast more than he watches regular TV now. Overall, it would be a lot cheaper for him to do so.
With the Google Chrome browser, you can stream content to the Chromecast as well. There are also other apps that communicate with the device including:
BBC iPlayer
BBC Sport
ABC iView
Netflix
GooglePlay
RedBull
Songza
Plex
While the list of compatible apps is still small, there is promise of expansion in the future.
If you missed picking up the Chromecast during the holiday sales, then now is your opportunity to get a good deal on it. Receive free shipping on the Chromecast as it costs over $25.
(Expiry: 25th March 2015)