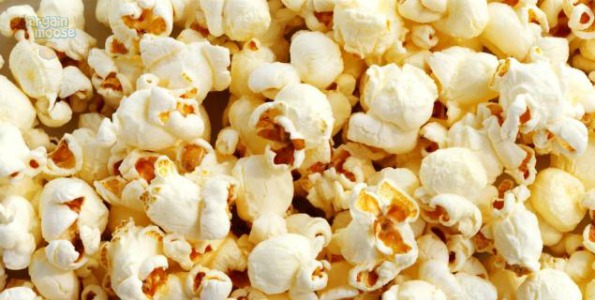 Amazon Canada has a hot deal on this West Bend 2.5-Ounce Theater Popper that was $119.99 and is now discounted to $60.98.
I'm not sure anyone needs this popcorn machine but if you have a larger family, a bunch of friends, or throw hopping parties then this might just be the perfect popcorn maker for you. I could see it being super useful for kids parties as most kids I know just love popcorn. Also, if you have a home theater or your den is set up like a home theater, it would be nice to make larger batches of popcorn (that doesn't come out of the microwave).
The cabinet holds up to 1.5 gallons of popcorn which is great for gatherings of popcorn lovers. The kettle disassembles for easy dishwasher clean up. As one reviewer said:
We use this popper almost every night! Once you get the right kernel: oil ratio, nearly every kernel pops. Worth every penny.
We had a popper that used oil and while it certainly took some time to get use to, it made much larger batches of popcorn and delighted my husband to no end.
This product will ship for free as it costs over $25.
(Expiry: unknown)