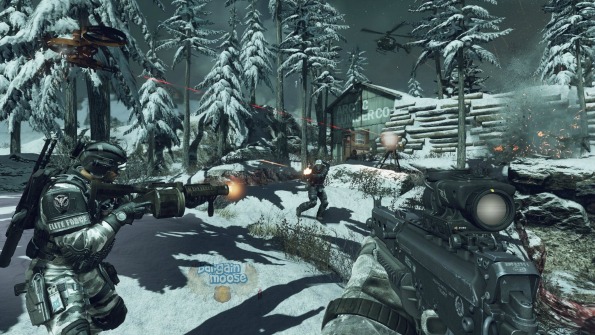 A few days ago, Call of Duty: Ghosts for the PS3 went on sale for $4.99 and sold out very quickly! Today, Amazon Canada dropped their price on the xBox 360 version. Call of Duty: Ghosts (xBox 360) is now on sale from $29.99 down to $4.99. Receive free shipping on orders of $25 or more at Amazon or pay around $5 for just this game to be shipped out.
A quick price comparison shows that this game is well below any other retailer's price. Here is what other Canadian retailers are selling the xBox 360 version for:
$29.99 @ Future Shop Canada
$29.99 @ Best Buy Canada
$29.99 @ Toys R Us Canada
$49.99 @ Chapters Indigo Canada
Used copies retail for $24.99 at Best Buy and Future Shop. Essentially, you are getting a new copy for $20 cheaper than a used copy. Really, you cannot do better than that.
This game is really not that old. Released in November 2013, this first-person shooter video game is part of the Call of Duty line of games. I checked out the game on metacritic, where it has a 73/100 rating via critics. I did find out some interesting info on player development, which I thought I would share:
In Call of Duty: Ghosts you don't just create a class, you create a soldier. Choose the head, body type, head-gear and equipment, and you can even create a female soldier for the first time. With over 20,000 possible combinations, you can create the soldier you've always wanted. And each soldier you create will also have his or her own load outs
I find it fascinating that you can create female soldiers in this game as female characters are often ignored in first-person shooter games like this. I really like this development, as I would love to create a kick-ass female soldier. I like males well enough, but creating a character within a game is a way of inserting yourself into the game in avatar form. I like to game, but i do not need a sex change!
If you want to see how this game plays on the xBox 360, there are plenty of YouTube videos to give you a walk through. I picked out this one, as it is nice and short.
(Expiry: Unknown)