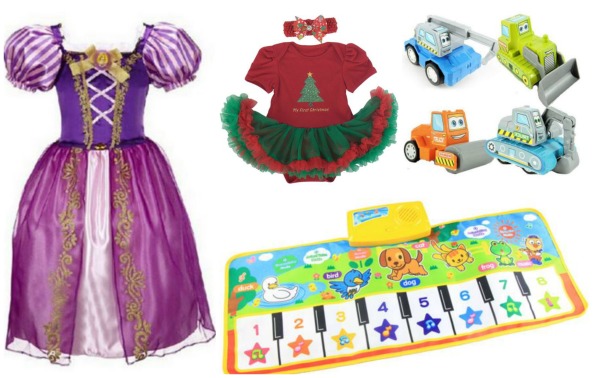 Let the 11.11 Global Shopping Festival begin! AliExpress.com is celebrating Singles Day today. This is a massive sales event and might be the biggest savings of the year over at AliExpress. There are lots of nifty items and trinkets to snag at great prices today for sure. AliExpress.com also seems to have free shipping almost all of their items for sale, but most are shipped from Hong Kong or China. Pay attention to the shipping details if you are shopping with Christmas in mind. You wouldn't want potential Christmas gifts to arrive late, right? Plus if you spend $149 USD you will get an additional $15 USD off your total.
There are lots of different items that would make fabulous stocking stuffers or Christmas gifts during this 11.11 sale at AliExpress.com. You can even sort by category thanks to the nifty little side bar. There are honestly so many different products on sale. AliExpress says you can discover more than 100 million products - so are you ready for this!?
Let's focus on the kids' items for now, and if you are browsing for something else then I will leave that up to you. There is quite a number of kids' clothing and  toys and I know that is what we are all on the hunt for as Christmas rounds the corner. There are even a few Christmas dresses for baby's first Christmas at unbeatable prices.
Check out the Baby Girls Christmas Dress and Accessory Set. This set comes in sizes 0-3 months, 4-6 months, 10-12 months and even includes free shipping. It was originally $25.05 per set but now it can be yours for just $11.02 CDN per set. Where else are you going to get something like this for such a fab price?!
If you are looking for a gift for a baby this Holiday season, then I suggest you snag this X-Cool Baby Music Piano Mat. It was $39.90 but is reduced by a drastic amount and will cost you just $11.98 during this Singles Day sale. This item also includes free shipping.
Here are a few of the other items that caught my interest at a quick glance:
Most items include free shipping, and you can change the currency at the top of the page to CDN instead of USD if that makes shopping a little easier for you.
Moosers, what did you snag during this AliExpress.com Singles Day Sale?
(Expiry: 11th November 2015)